RaMeka Johnson began her career more than two decades ago at the Chicago Tribune as an inbound customer service representative responsible for handling home delivery service calls. She's currently the circulation sales manager where she develops new and existing relationships with major retail accounts across all Tribune Publishing properties.
Here RaMeka shares insights from her career including how teamwork and collaboration impact her company's goals and why putting consumers first helps her company thrive.
How did you choose your career?
My career choice was inspired by my late father Ronald Sr., who taught me the value of hard work and perseverance. He was a successful businessman who managed a team of laborers. In my youth, I assisted my dad by setting appointments for his customers who needed quotes or wanted to hire him for home remodeling projects. I used that experience when I started my first job in customer service for the Chicago Tribune.
Anything in your career or the industry that's surprised you?
What's surprised me the most is how relentless newspapers are to keep free press alive. Many have kept pace and adapted to digitalization to keep advertising clients pleased and customers engaged.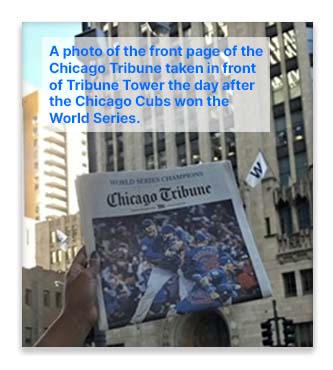 Share an initiative that helped your company achieve its goals?
During my career I've worked on many initiatives and what made them successful was the teamwork and collaboration from my colleagues. Two of the most memorable occurred when President Obama won his first election and when the Chicago Cubs won the World Series. These two events were historical and profitable, and they were the only two times in my profession I witnessed the Chicago Tribune go back to press to fulfill the many demands of customers requesting newspapers.
How has AAM supported your company in reaching its goals?
It's highly important to know how the industry is performing. AAM has been instrumental and resourceful to my company by providing access to data and benchmarks that have helped us improve internal operations.
What in your career are you most proud of?
I'm most proud of several strategic partnerships I established with major retailers. The partnerships I developed provided my company with a competitive edge, residual revenue and increased circulation. It's always a great feeling to set career goals and achieve them.
What word describes your company?
RESILIENT.
Where do you see the industry in 10 years?
I believe the newspaper industry will be ALIVE in ten years. Either in print or digital, the industry will continue to be an essential form of media, keeping consumers aware of the vital issues taking place in their communities and around the world.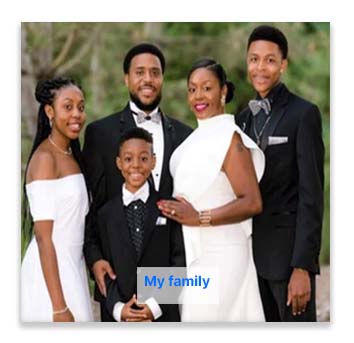 What do you like to do in your free time?
I'm a wife and mother of three. I love spending time with my family. We enjoy traveling, having family game nights, and attending rodeo shows and polo matches. My favorite hobby is gardening. I grow vegetables throughout the year. I also enjoy volunteering. I'm co-chair of the Black Employee Alliance Group at Tribune Publishing, I'm an advisory board member at Roosevelt University's Paralegal Studies, and I'm also a youth mentor for iMentor Chicago.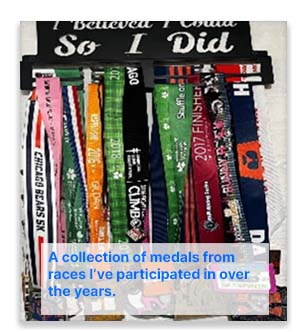 What is one goal you would like to achieve, either personally or professionally?
During the pandemic, I injured my right foot which required surgery. One of my personal goals is to overcome my fear of reinjuring myself and start running in races again to add to my wall of finisher medals.