Sandi Licking, Client Solutions Manager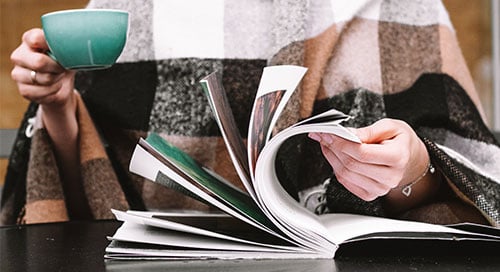 The Circulation 101 series reviews some of the basic knowledge you need to understand how print and digital circulation is qualified, audited and reported throughout the AAM verification process. In previous columns focused on magazine media, I've defined terms for paid and verified magazine subscriptions and general magazine circulation terminology.
In this column, I'll highlight three examples of magazine media promotions that generate paid subscriptions or single-copy sales circulation.
Premiums
Premiums are items or offers used to entice an individual to purchase a magazine. A premium may be a free product, service or discount off a product or service.
For subscriptions or single copies sold with premiums to qualify as paid circulation, the following is required:
The purchase price must be no less than one cent, plus the full value of the premium.
The value of the premium is the highest of either:

The recognized retail price
Represented, stated or advertised value
Cost to the publisher
The following items are not considered premiums:
Publications, including other magazines and newspapers. These types of promotions are combination sales.
Part of the subscription term.
Free or discounted access to archives.
Free or discounted access to online content or digital editions from the same editorial home as the offering publication.
Anything sent free by mail with the subscription offer or sample merchandise that can be ordered and received regardless if a subscription is purchased.
Items offered to current paid subscribers as an inducement to convert to payment for a future subscription.
Premium Offer Example:
Subscribe Today
___ YES! Sign me up for one year (12 issues) of Recipe Magazine for only $24.00 and I'll receive a free Weeknight Dinners cookbook with a retail value of $13.00 at no extra cost.
Name ________________________
Address_______________________
City, State, ZIP _________________
The minimum cost to qualify as a paid individual subscription is $13.01 ($13.00 for the premium plus one cent for the magazine).
Membership Subscriptions
Subscriptions included as a benefit of membership to an organization, association, club or publisher branded membership program. To qualify as a membership subscription, the following requirements apply:
All members must be notified that their annual dues or membership payment includes a subscription to the publication.
The amount allocated for the subscription must be no less than one cent.
The portion of the annual dues, membership payment or contribution allocated to the subscription must be clearly stated on every invoice or renewal notice.
Additional details such as amount allocated to the magazine, whether deductible or not from dues, and other nonpromotional references may be included in the notes section of AAM reports.
Branded Membership Example:
Benefits of AAM Fashion Club:
Access to various prestigious fashion shows
Discounts on high-end clothing and beauty items
Access to all AAM Fashion Club podcasts.
Print subscription to highly acclaimed AAM Fashion Magazine
_______ YES! I want a one-year membership to AAM Fashion Club.
Enclosed is my $500.00 check for membership. I understand that $24.99 will be applied to a one-year print subscription to AAM Fashion Magazine.
Name: ______________________
Address: ____________________
City, State, ZIP: _____________
Email: ________________________
In this example, the AAM Fashion Club is a branded membership program associated with AAM Fashion Magazine. The consumer is notified that the print subscription is included with membership and the value of the subscription is at least one cent ($24.99).
Gift Subscriptions
A gift subscription is purchased by a consumer for another individual as an expression of personal friendship. The following is required to qualify as paid subscriptions:
The purchaser must pay at least one cent for each subscription in the sale.
In the offer, all subscriptions included must be positioned to the consumer as paid for as part of the total amount.
Limit of 50 subscriptions per individual purchaser.
Notes:
Subscriptions purchased to promote a professional or business interest are not gift subscriptions. Instead, they may qualify as verified, analyzed nonpaid market coverage, analyzed nonpaid bulk or nonanalyzed nonpaid.
Orders of more than 50, where the subscriptions are individually addressed, are considered a sponsored sale.
Gift Subscription Offer Example:
____ YES! Sign me up for a one-year subscription to Prototype Magazine and send a one-year subscription to my friend listed below for a total of two subscriptions for $10.00.
Send my subscription:
Name ________________________
Address_______________________
City, State, ZIP _________________
Include a friend's subscription:
Name ______________________
Address ____________________
City, State, ZIP _______________
A contractual agreement must state that all subscriptions received are paid for at the total amount charged. In this example, the contractual agreement states "two subscriptions for $10.00."
For more information about promotional programs for magazines, review our online guide.