Sandi Licking, Client Solutions Manager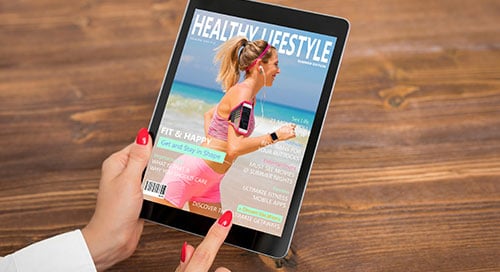 The Circulation 101 series reviews some of the basic knowledge you need to understand how print and digital circulation is qualified, audited and reported throughout the AAM verification process. In previous columns focused on magazine media, I've defined terms for magazine single-copy sales and analyzed nonpaid circulation as well as paid and verified magazine subscriptions and general magazine circulation terminology.
In this column, I'm reviewing six things that qualify a digital magazine for AAM reporting, including inclusion in total circulation and rate base numbers.
First, let's define a digital issue. A digital issue is an electronic magazine that maintains the same identity, name and logotype as the print issue. It can be distributed on various platforms, including restricted access websites, e-readers, and tablet or smartphone apps.
To qualify for AAM reporting, the digital issue must meet the following six standards:
Publication Name – The digital issue must have the same identity, name and logotype as the print issue. It can be labeled as a digital issue.

Editorial – The digital issue must have the same editorial content as the print issue, including:

Table of contents
Article titles
Complete articles
Quotes
Reviews


Additional content such as links, videos and audio are welcome if the original editorial text remains. Print corrections may also be made to the digital issue.


Photography and Graphics – The digital issue must have the same photography and graphics as the print issue including captions, legends and notations. If copyright or royalty restrictions exist, print photos may be replaced in the digital issue with a photo of the same subject in the same setting.

Advertising – Advertisers must be given the option to appear in the digital issue except:

Ads smaller than 1/3 of a page
Classified ads
House ads
Tactile enhancements such as texture or scent strips


Activity Pages – Hands-on pages such as crossword puzzles or quizzes do not need to be included if they can't function in the digital environment.

Layout – The layout of the digital issue may be altered to best fit the platform of delivery, but the content must still be presented in a consistent format as the print issue.
Digital issues that don't meet the above requirements are still eligible for inclusion in AAM reports but are counted as nonreplica digital issues and are not included in total circulation or rate base.
You can learn more about qualifying and reporting magazine digital circulation in our reference guide. We also offer free reviews of any programs, including digital issues. To request a review, please contact your audit manager.