Sandi Licking, Client Solutions Training Manager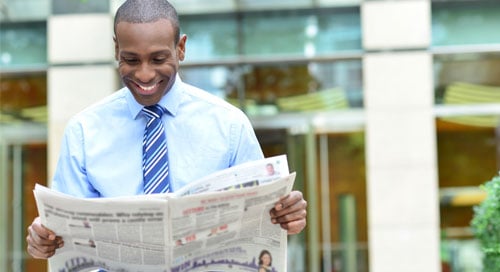 In our Circulation 101 columns, we explore some of the foundational knowledge needed to understand and analyze print and digital circulation. Whether you're new to circulation and need a quick cheat sheet or you're a veteran looking for a quick refresh, we've got something for you. In this column, we explore the two categories of newspaper paid circulation: individually paid and business/traveler paid. These categories are grouped together in AAM reports and data analysis tools.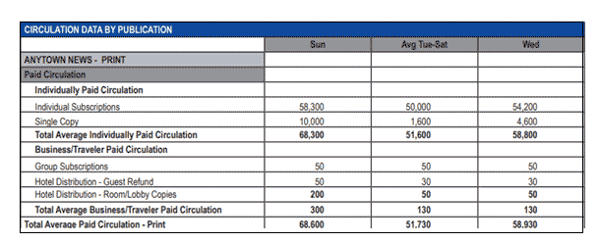 Before we define the categories of circulation, let's review a common phrase used throughout the descriptions which is net of considerations. A consideration is anything that a consumer may be offered to encourage them to purchase a newspaper. For example, a coffee mug featuring the newspaper's logo or tickets to a local sporting event are both considerations. Net of considerations is the amount of money the publisher receives after the value of the consideration has been deducted from the purchased price of the newspaper or subscription. To qualify as paid circulation, the consumer must pay at least one cent after the deducted value of any consideration.
Individually Paid Categories
Individual subscriptions
A subscription that was ordered and paid for by an individual who paid at least one cent, net of considerations, for the subscription. Individual subscriptions can include the following paid categories: individually paid, premium sales, gift subscriptions, discounted subscriptions, and combination sales.
Single Copy
Individual copies of the newspaper sold at newsstands, racks, retail outlets, etc. The consumer must have paid at least one cent, net of considerations, for the newspaper.
Business/Traveler Paid Categories
Group Subscriptions
Copies of the newspaper purchased by an employer for their employees.
Hotel Distribution—Guest Refund
Copies of the newspaper that are paid for by the guests of a hotel. Guests have the option to accept or decline the newspaper. If declined, a refund must be offered to the guest for the cost of the newspaper.
Hotel Distribution—Room/Lobby Copies
Copies that are paid for by the hotel and either delivered to the guests' rooms or available for pick up in the hotel's lobby.
You can review the full list of news media circulation terms and definitions in our support center.