Brian Condon, EVP, Commercial Development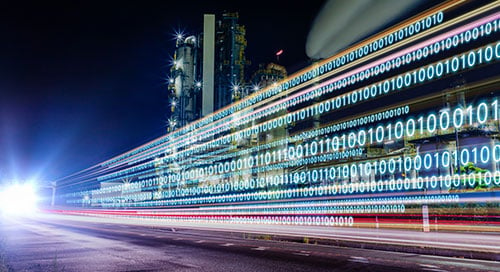 The AAM Digital Publisher Audit is a third-party audit solution that identifies publishers who have taken steps to create quality platforms by delivering human audiences. The audit focuses on verifying traffic sources by analyzing a publisher's business operations, traffic sourcing policies and continuously monitoring website traffic. The Association of National Advertisers recognizes the audit as a major step toward providing assurances at the publisher level.
We recognize that both buyers and sellers are facing unique challenges this year. Our mission is to help buyers buy and sellers sell, and we believe in the audit's ability to help in challenging times. Today AAM launched the Digital Assurance Acceleration Program to currently offer Digital Publisher Audits at no charge to AAM publisher clients for the first year. The program was designed with the goal of rapidly growing the universe of audited media available for advertisers to buy.
Here are a few frequently asked questions and answers about the new Digital Assurance Acceleration Program.
How does the program benefit publishers?
The AAM Digital Publisher Audit helps quality publishers stand out so that marketers can direct their investments toward websites providing valid traffic. The Digital Assurance Acceleration Program currently offers AAM publishers the audit for free for the first year so they can understand the audit and receive benefits such as inclusion on the AAM Audited Domain List, which is used by media buyers to find quality publisher partners, create inclusions lists and prioritize publishers in DSPs. Publishers can promote their audit to advertisers by including the AAM audited seal on their website, media kit and in other promotional materials. As a not-for-profit organization, we are proud to offer the Digital Assurance Acceleration Program to ensure cost is not a barrier to entry for publishers of all sizes.
How does it help marketers?
Media transparency and performance are more important than ever. Marketers want better media environments with less waste and real audiences. By offering audits to publishers at no charge, the Digital Assurance Acceleration Program was designed to expand the universe of audited media available for media buyers to buy against. It's also important for marketers to communicate with their agencies and publishers the importance of buying audited digital media.
Who is eligible for the program?
All AAM clients are eligible for complimentary Digital Publisher Audits. Publishers that are not currently AAM clients simply need to join AAM to qualify for the complimentary audit.
How do I enroll?
Publishers will work with AAM's client solutions team on an agreement that includes the complimentary audit and annual pricing for audits beyond the complimentary audit period. Clients must complete onboarding within 90 days of signing the agreement to qualify for the complimentary audit. Contact us to learn more or get started.