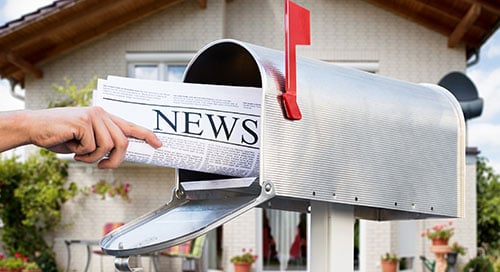 Historically, nonpaid circulation audits were conducted in the field. Auditors traveled to the location and attempted to observe newspaper delivery in person. If auditors did not see the paper delivered, publisher staff had to secure affidavits from the consumer either by knocking on their door or making telephone calls. This was a time-consuming task and made some publishers reluctant to have their nonpaid circulation products audited by AAM.
To help publishers save effort and money, AAM has discontinued in-field testing and is now focusing on internal documentation that allows us to reconcile the number of copies printed with distribution records and trace the payment to the delivery agent. Auditors might request proof of invoices and payment, reconcile the draw to the delivery manifest, and interview delivery agents. This modern approach allows auditors to conduct the bulk of the work remotely and free up publisher staff for other tasks.
Learn more about AAM's audit practices by visiting our support center.