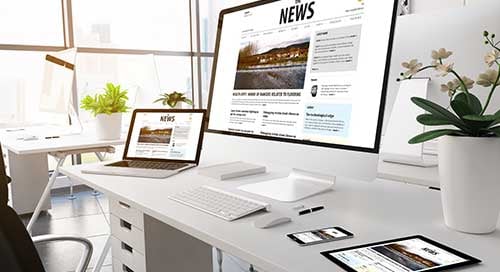 AAM recently partnered with the Local Media Association to host a webinar discussing the current state of digital advertising, the prevalence of ad fraud and what news media publishers can do to minimize their risk and earn more ad revenue.
Here are some highlights of that presentation given by AAM's Kevin Rehberg, including industry solutions and best practices developed to help publishers stand out to advertisers.
Digital ad spend has increased even in challenging times. According to eMarketer, U.S. advertisers increased digital spending in 2020 by almost 15%. But within that number, a significant percentage of ad spend will be lost to fraud, which negatively affects both advertisers and publishers.
Ad fraud remains a significant problem. As more money pours into digital, fraud continues to be a considerable problem, costing companies an estimated $35 billion globally in 2020. Not only do advertisers lose their investment, but legitimate publishers lose revenue diverted to fraudulent websites. Publishers are also affected by fraudsters who scrape content from quality sites to make fake sites appear legitimate to earn revenue through programmatic channels.
Solutions exist to help publishers stand out. The industry has developed several complementary solutions to bring greater transparency in the digital supply chain. The AAM Digital Publisher Audit is a new assurance solution that takes a deep dive into a publisher's business practices and website traffic to evaluate fraud risk. All audited publishers are included on the AAM Audited Domain List, a free resource buyers use to build inclusion lists and prioritize audited publishers in DSPs. The audit is currently a complimentary service for all AAM publisher clients for the first year.
Best practices for publishers. There are several tools that publishers can use to help minimize fraud risk and stand out to advertisers. In addition to participating in the audit, it's also important that publishers apply and regularly update their ads.txt file, a tool developed by the IAB Tech Lab that lists authorized sellers of their inventory. Publishers should also use fraud detection partners who are accredited by the Media Rating Council, an industry group committed to setting standards and guidelines to define and measure invalid traffic (IVT). If publishers implement these solutions, they demonstrate their commitment to providing transparency and a safe environment for advertisers' media investments.
For more insights and best practices, here's a recording of the webinar: