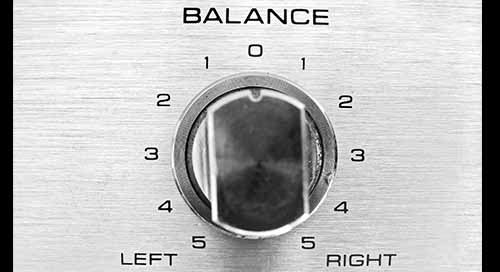 In a crowded media ecosystem, it can be hard to separate trusted sources of news from those that spread misinformation and biased content.
Ad Fontes Media developed its Media Bias Chart® in response to increases in misinformation and media polarization. By creating a methodology to rate sources for reliability and media bias, Ad Fontes offers a tool to help advertisers and consumers find trusted sources of news and information.
AAM and Ad Fontes recently partnered to create an interactive chart with ratings for AAM-audited publishers. We recently spoke with Vanessa Otero, founder and CEO of Ad Fontes Media, to learn more about the chart, why it was developed and how media bias ratings elevate trust in the industry.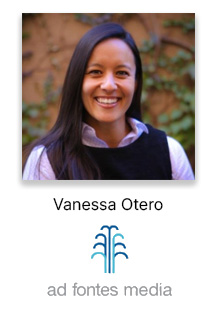 AAM: How did Ad Fontes get started?
Vanessa Otero: I was working as a lawyer during the 2016 election and noticed how much misinformation and polarizing information was shared and degraded political discourse. I created a media bias map in my free time to help people discern between legitimate news and misinformation, and it went viral. Millions saw it and wanted more news sources added to the chart. When the chart started to be included in academic publications and textbooks, I realized I needed to create a ratings methodology and include content analysts from the entire political spectrum. We now have more than 50 analysts working to develop the largest media bias dataset in the world.
AAM: What is the process for reviewing news sources?
Vanessa Otero: We take a minimum sample size of a source's content including news, analysis and opinion that covers two to three news cycles. A panel of analysts representing left, right and center political viewpoints score the content on their own and then discuss their findings as a group to create a combined overall score. Our goal is to try to rate as much of the media landscape as possible.
AAM: What types of news sources are included on the chart?
Vanessa Otero: On the Ad Fontes Media Bias Chart, we rate everything from websites, linear and connected TV, YouTube channels, podcasts and newsletters. For the Media Bias Chart featuring AAM publishers, we're including only publishers that have been audited by AAM. We're starting with the largest publishers and those certified by Ad Fontes, but our goal is to eventually include all AAM publishers.
AAM: Why were you interested in working with AAM?
Vanessa Otero: AAM publishers are very reliable and value quality. They wouldn't participate in the audit process if they didn't care about transparency. When people say they don't trust media, they lump quality news sources with those that create questionable content. We want to elevate quality publishers and showcase their good work and commitment to transparency.
AAM: Could you describe the Ad Fontes certification process?
Vanessa Otero: We use the same methodology as a basic content analysis, but the certification process is more comprehensive and covers a longer period. News sources that participate in the certification and receive a reliability score of 40 or greater are certified for one year, which gives publishers a way to demonstrate their adherence to the highest standards of credibility, reliability and transparency.
AAM: How is the chart used by advertisers?
Vanessa Otero: Advertisers use the chart to create inclusion lists based on media bias and reliability ratings. The chart helps advertisers support reliable and trustworthy sources while safeguarding their brands.
Learn more about the program and view the Media Bias Chart featuring AAM publishers.