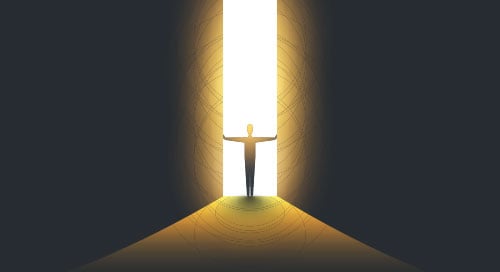 AAM provides verified data for North America's premium publishers. From the Media Intelligence Center to Brand View, AAM has many tools to help publishers maximize exposure for their data and reach media buyers.
Publishers often ask what steps they can take to make the audit efficient. Several AAM auditors shared details about the process and gave insights on how to drive efficiency and effectiveness, whether this is your first or fifteenth audit.
What is an Audit?
An audit is a thorough review and report of a media company's processes and compliance with established industry standards. An audit ensures that the publisher has implemented the necessary procedures and controls and is executing within those controls so that accurate metrics are reported. While the audit may occur annually or biennially, AAM also processes and releases news media data four times per year and magazine media data twice per year to provide buyers with current numbers.
"Each audit we perform is customized," said Jeannine Mayer, senior audit manager. "While the fundamental concepts of the audit are the same from client to client, we may adapt the process to meet a specific publisher's characteristics."
AAM's audit staff works with clients to help prepare records and information needed for the audit. Not only do audits provide media verification to advertisers, but they also serve as an internal control for the publisher and illustrates their commitment to quality practices for the publication's staff.
"We spend a lot of time working with the client and helping them organize their records so that the submission process is as easy as possible for them," Mayer said.
The Audit Process: Initial Request, Field Tests, Customization
The audit begins with an initial request for publisher records to support the publisher's circulation claims. Each request is slightly different depending on the characteristics of the publication's distribution channels and recordkeeping systems.
"With the initial request, we ask for basic documents such as subscriber files, billing registers and postal records, if applicable. We customize this list depending on the client's distribution and recordkeeping system," said Randy Sandersen, lead auditor. "If an employee is new to the publisher's organization, we might send them files from the previous audit so they can familiarize themselves with the documents needed for the current audit period."
Additional records are requested once the initial documents have been received, reviewed and specific periods are selected for detailed testing.
During the audit, auditors may conduct field tests such as contacting distributors or subscribers to confirm delivery of the product or confirm various attributes of their most recent invoice.
"It's important to run field tests so that auditors have a high level of confidence in the records being provided by the publisher," said Joe Murphy, lead auditor. "We use statistical sampling in many of these types of tests to ensure that the audit is conducted efficiently."
The effort to complete an audit depends on the characteristics and quality of the publication's distribution and recordkeeping systems.
"Auditing is a continuous, revolving process and sometimes requires a bit of back and forth communication with the client regarding records needed. We may work on one audit while waiting for additional information from another," said Sandersen.
Streamlining the Audit Through Digital Data
While AAM auditors can work with almost any file or document publishers provide, data provided in Excel can be incorporated into many programs that make for quicker analyses.
"It is always easier to work with Excel," said Sandersen. "We can manipulate Excel files more easily and place them into programs that help us be efficient."
AAM auditors use many software tools to analyze large data sets quickly and efficiently and address variances early in the audit.
"If there is a variance, we communicate to the client what we found during the audit and what was shown in the publication's records to determine the reason for the discrepancy and resolve the issue," said Peter Wojciak, senior auditor.
Tips for an Efficient and Effective Audit
One Contact: Several auditors suggested that publishers designate one person to act as their company's audit expert and AAM liaison to streamline communications.
"Having one contact who's very familiar with the process helps to ensure communication is efficient and effective. That person becomes the publisher's audit expert because they really understand the audit by being involved in every aspect of it," said Wojciak.
Schedule Time: The auditors also recommend that publishers block out time to dedicate to the audit and schedule reminders to make records submissions timelier. Scheduling regular check-in calls with the auditor can also address any questions that arise and keep the process moving along.
Complimentary Training: The audit team also recommends taking advantage of AAM's complimentary training, especially for those who are new to the process.
"AAM's webinars, support center and free one-on-one training helps bring employees who are new to audits up-to-speed. Those with experience may learn something new that can be applied to the next audit," said Murphy.
To learn more about AAM's training opportunities, check out our webinar lineup or contact Sandi Licking, client solutions training manager, to schedule a complimentary one-on-one training session.