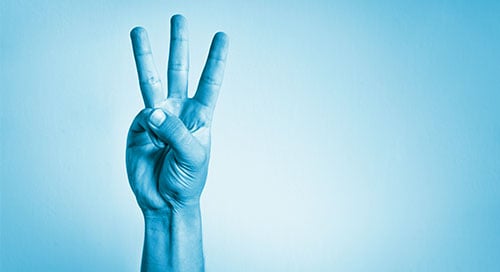 Whether you're selling ads in print or online, there's a foundational cornerstone for any transaction with advertisers: trust.
Independent third-party audits are critical to achieving that trust. When you engage in an AAM audit, you demonstrate your commitment to providing accurate, transparent data. AAM helps publishers stand out by providing advertisers with data that meets the highest industry standards.
What points should you share with advertisers about your audit? Here are three suggestions:
"My Audit Provides the Highest Level of Assurance"
An independent third-party AAM audit assures advertisers that your data is vetted, reviewed and meets industry standards.
It's very important to us that our vendors comply with third party audits. It's a validation that what they're reporting is accurate.

–Trish Louderback, Analysis Manager, NSA Media
"We've Partnered with an Industry Leader"
AAM is the recognized leader in print and digital media verification. Media and marketing industry leaders come together to set standards that are the foundation for transactions between buyers and sellers. Because of our strong adherence to these standards, AAM is the source for verified data preferred by many local and national advertisers.
AAM data has that trust factor. The rigorous auditing process embedded in AAM audits speaks to the quality of the data

– Matt Spahn, CEO and founder of planitretail
"We Make It Easy for Media Buyers to Access Our Information"
AAM provides buyers and sellers with tools that make it easy to access verified data. AAM Brand View lets advertisers access your total brand story by viewing videos, images, media kit links and advertising contacts alongside AAM-verified data. Your profile's custom link can be shared with anyone—even those without access to AAM's Media Intelligence Center—giving advertisers an easy way to find your most recent cross-media data.
Brand View is a great marketing tool. It helps us show advertisers everything we do in a snapshot.

– Norman Sinclair, Director of Audience Development, The Daily Item
To learn more about how to talk about your audit, set up a free, one-on-one training session. Contact Kevin Rehberg, vice president, client development at 224-366-6401.