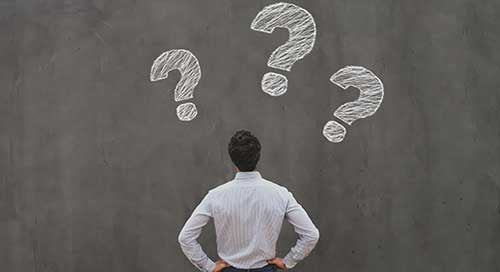 Wherever money is being spent in digital advertising, bad actors are trying to siphon some of it away. Fraudsters' ability to quickly adapt their tactics to evade detection is one reason why it takes more than one solution to reduce the risk of fraud.
Recognizing the need for a multi-layered approach, the Association of National Advertisers encouraged collaboration between AAM, the Media Rating Council and Trustworthy Accountability Group to align their anti-fraud programs to create a complementary set of assurance solutions that tackle the problem from different angles by focusing on critical risk areas.
A simple way to think about this integrated approach is the "Swiss cheese model," which is used in many industries to communicate safety protocols. This model recognizes that there is no silver bullet that adequately addresses all aspects of the high-risk areas of the digital supply chain. Rather, each solution is like a slice of Swiss cheese that delivers solid protection against specific high-risk problems and has holes when it comes to other issues. Stacking the cheese slices offers more comprehensive protection, addresses the most high-risk areas, minimizes fraud risk and better assures marketers that ads are served to humans.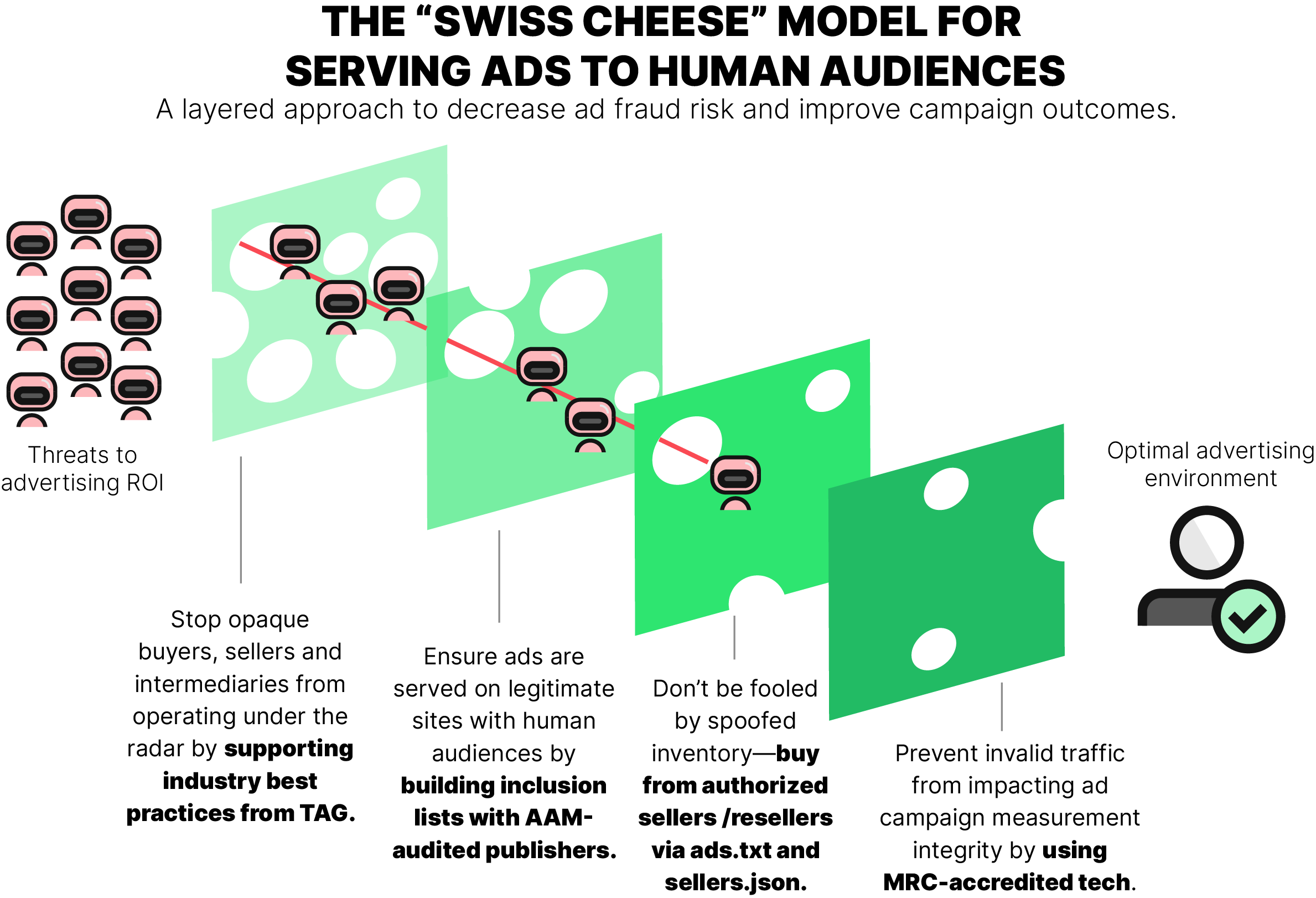 Here's a brief overview of the risk area each solution addresses:
Risk area: Measuring invalid traffic from an ad campaign perspective
Solution: Measurement integrity through MRC-accredited technologies
Measurement integrity is critical as digital ad measurements are the basis for how the market transacts. The Media Rating Council sets industry standards and guidelines to define and measure invalid traffic (IVT). MRC-accredited vendors detect and measure IVT from an ad delivery perspective. Fraud detection and filtration companies regularly participate in MRC accreditation to demonstrate their commitment to meeting or exceeding these standards.
Risk area: Supply chain opacity allows fraudsters to operate under the radar
Solution: Transparency through protocols for sellers to communicate the details of their transactions
It's important for marketers to have visibility into how their digital ads move through the supply chain from buyers to sellers. The IAB Tech Lab develops standards and tools to increase supply chain transparency such as ads.txt, sellers. json and the OpenRTB protocol. The Trustworthy Accountability Group's Certified Against Fraud program recognizes companies that meet the group's guidelines and best practices for combating invalid traffic. TAG Certified companies include participants from all sides of the media buying ecosystem including buyers, direct sellers and intermediaries.
Risk area: Inability to separate quality publishers with valid traffic
Solution: Identify publishers with valid traffic
The AAM Digital Publisher Audit provides greater transparency at the publisher level through third-party validation of website traffic. The audit includes an assessment of a publisher's business operations and traffic sourcing policies and analysis of the quantity and quality of website traffic. The resulting validation helps quality publishers stand out as having valid human audiences and acts as a signal for marketers to make more informed media buying decisions.
Learn more about these solutions and how marketers are integrating them into their media plans in our new white paper, How Marketers Achieve Greater ROI Through Digital Media Assurance.