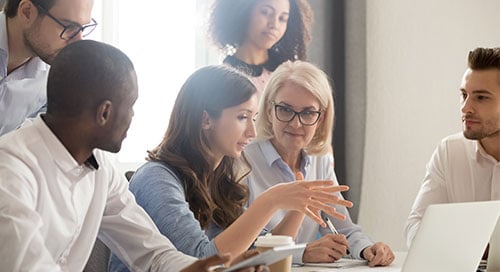 As an AAM client, your publication is audited to provide assurance and transparency to media buyers who then use that data to help execute their media plans. But media buyers aren't the only professionals who benefit from the Media Intelligence Center. AAM data also provides media intelligence to you and your colleagues.

Every employee of an AAM client has unlimited access to the Media Intelligence Center. Here are three reasons why everyone on your team should be a registered user.
View Your Publication's Own Data
Are all your colleagues well-versed in your circulation stats? The Media Intelligence Center allows your team to view PDF statements and download comprehensive Excel reports via the News Media and Periodical Analyzers to provide a thorough overview of your publication's circulation distribution, rate base and more.


Discover Competitors' Data
Is your publication one of many saturating a ZIP code or market? Using AAM's News Media and Periodical Analyzers, news media can compare data points such as paid print and qualified distribution by ZIP code, and magazines can view distribution by geographic areas. This wealth of data provides an excellent snapshot of how your publication performs against the competition.


Research Trends
In most instances, the Media Intelligence Center stores 10 years of historical data. Whether looking at your publication's circulation history or analyzing the competition's, AAM's News Media and Periodical Analyzers provide detailed reports over several time periods.

You can see past reports by clicking on the Add Historical button in the reports library.


It's easy to get started in the Media Intelligence Center. Contact AAM to request a temporary username and password, then follow the instructions to log in. To make the most of everything available in the Media Intelligence Center, visit AAM's support center for tutorials and tips.