For more than 30 years, Waiting Room Subscription Services (WRSS) has helped publishers and brands connect with consumers in public places such as doctors' offices, salons and retail locations. As part of marketing services company 360 Media Direct, WRSS helps magazine publishers and point-of-care media providers determine which public places are the best match for the audiences they are trying to reach.
We spoke with 360 Media Direct's COO Brian Knowles and CFO Tim Hancock to learn more about the recent AAM certification of WRSS's proprietary 1.5 million public place location database, how the company adapted during the pandemic and why continuous verification helps provide ongoing assurance in an ever-evolving industry.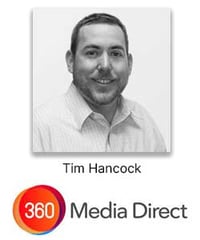 AAM: How did your company pivot during the pandemic?
Tim Hancock: Initially we saw a reduction of issues being accepted at public places due to office closures and other safety issues. We monitored restrictions by state and notified publishers as soon as locations reopened and began accepting printed materials. To offset the decreases in print distribution, we developed a digital shelf that allowed publishers to distribute digital content via placards displaying QR codes. Consumers could scan the code with their mobile devices and select an available magazine. It became a popular way to get content into consumers' hands.
AAM: Why did WRSS engage in a database certification with AAM?
Tim Hancock: WRSS has participated in audits with AAM, but we wanted to go deeper and validate our entire system to ensure that our process to update and maintain our records is optimized to produce the most accurate results. We felt a certification would provide our media and agency partners with greater transparency and confidence in our database.
Brian Knowles: Also, our large-scale publisher clients like Meredith and Hearst let us know how important it is to make sure that advertisers' investments are reaching their target audiences. We felt the certification would be an important step toward providing the level of assurance advertisers and publishers expect.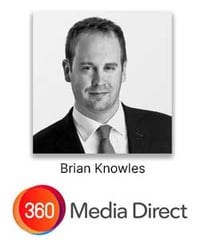 AAM: What's one thing you would like to share about the certification?
Brian Knowles: I came into the industry through the publishing side, so I appreciate how lean consumer marketing departments can be. We strive to take any guesswork out of the process so publishers can trust that our database will help their campaigns perform as expected. The certification gives them one less thing to worry about.
AAM: One unique feature of the AAM certification is that after the initial certification, the database is continuously monitored so that any anomalies detected can be corrected immediately. Why is continuous monitoring important?
Tim Hancock: Since we're always improving and optimizing our database, it's important for AAM to monitor our system to ensure that it continues to perform as intended and produce accurate results. It also gives us confidence that we have a solid system in place that continues to perform well.
Brian Knowles: The industry is always evolving and advertisers' needs are constantly changing. We need to make sure we are in lock step with these changes so our services continue to deliver positive results for clients.
AAM: What's next for WRSS and 360 Media Direct?
Brian Knowles: During the pandemic, we saw an increased appetite for digital content from our publishing partners. We are evolving our marketing efforts around content consumption in multiple forms. We want to continue to innovate and be recognized as a company that accurately delivers content to public locations regardless of whether that content is in print or digital format.
To learn more about the benefits of third-party verification in point-of-care media, read How Audits Build Trust in Point-of-Care Marketing.