Kammi Altig, Communications Manager
With all the headlines about digital ad fraud and its impact on the industry, it's hard to keep track of the latest statistics. We've rounded up four easy-to-read charts that show the scope of fraud and how it is impacting marketers.
Advertisers Opinion of Ad Fraud
Advertiser Perceptions polled more than 300 marketers and found out that 37% of respondents said ad fraud was one of the worst aspects of programmatic buying. Learn more from eMarketer.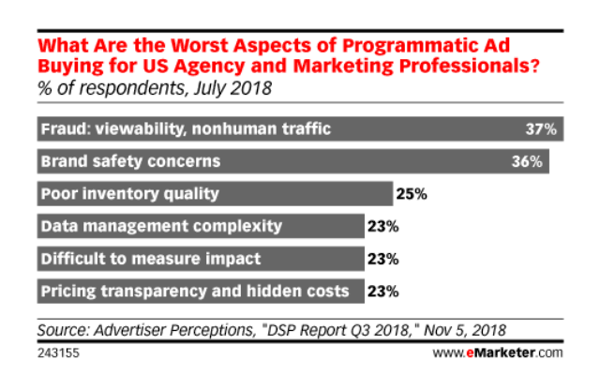 Countries with the Highest Rate of Ad Fraud
According to Pixalate and its Q2 2019 Ad Fraud Report, the U.S. ranks in the top 10 highest ad fraud rates in the world.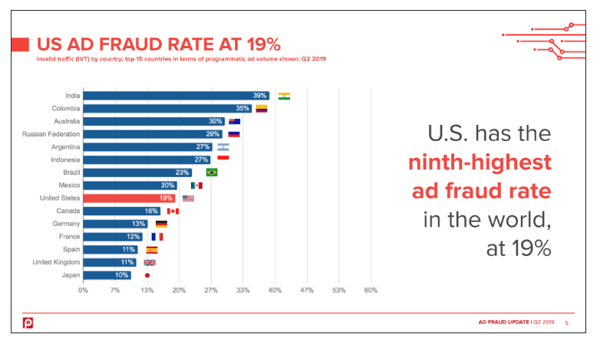 Dollars Lost to Ad Fraud on the Decline
According to an ANA and White Ops study, losses due to ad fraud are showing slight declines although estimates still range near $6 billion lost globally. Learn more from MediaPost.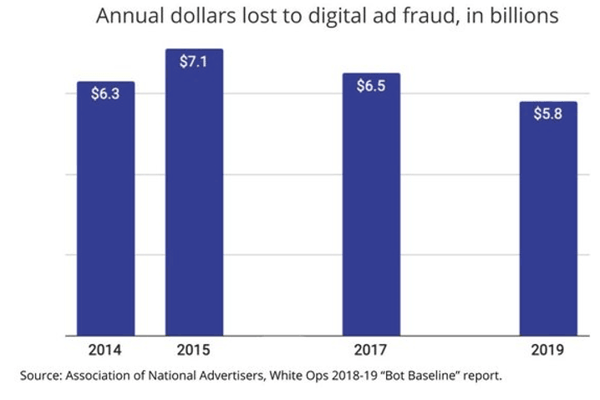 Marketers Continue to Think Ad Fraud Isn't Their Problem
Despite the evidence of ad fraud and the dollars wasted, Digiday found that marketers still aren't prioritizing ad fraud and most believe it's a problem for the industry to solve.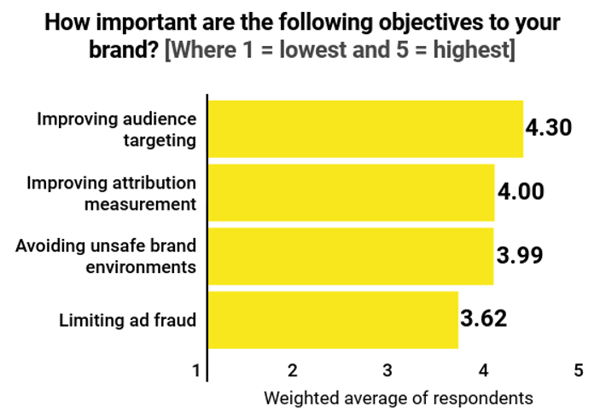 Learn more about digital ad fraud and how to mitigate it in our white paper, "Three Truths That Help Confront the Digital Ad Fraud Crisis."