Brian Condon, EVP, Commercial Development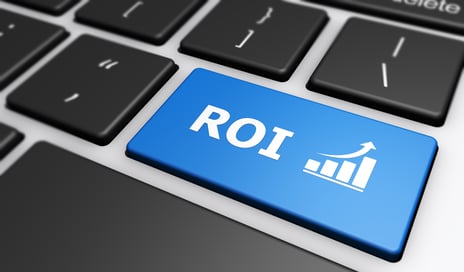 When buying programmatic media, it can be hard to tell if your ads are reaching real humans. The opacity inherent in the ecosystem has made it easy for bad actors to enter the buying process and siphon away ad spend, which exposes campaigns to fraud and leads to reduced ROI for advertisers.
Chris Black, senior vice president of strategy for Zenith, put it simply: "It's important to make sure real people are seeing your ads."
But what can media buyers do to make that happen? Here are four steps marketers can take to promote greater media transparency and achieve better marketing outcomes:
Decide What Metrics You Value
Not all media buys are the same. Lower CPMs may be attractive, but they also expose budgets to fraud. Marketers need to decide what KPIs lead to better outcomes and direct their media buys toward platforms that achieve these goals.
"Marketers need to demand proof of where ads appeared and proof that the campaign resulted in specific valued outcomes and then pay for performance," said Jeanne Finegan, chief media officer at HF Media, the media arm of Heffler Claims Group, and vice president of media solutions at Prime Clerk. "When you look at campaign data in the context of quality and resulting conversions, you see pretty quickly that if you are buying quality publishers, you tend to have better outcomes."
Choosing quality over quantity may result in higher CPMs, but those impressions provide marketers with increased ROI.
"For many of our clients, sales are key," said Raquelle Wilson, supervisor, digital investment for Zenith. "We partner with vendors who are known to have quality sites that produce high conversions."
Know Who You Are Buying From
Vet your partners to ensure you are working with companies that implement solutions that provide greater transparency through the buying process and have taken steps to minimize fraud.
We have a pretty extensive vetting process which includes proof of service," Finegan said. "We ask a lot of questions running various scenarios for timing, quality, responsiveness and transparency."
Make sure you can identify every seller and reseller in your transactions by checking ads.txt and sellers.json files. Communicate to your partners that you will prioritize platforms that implement industry-accredited solutions and include such standards in your RFPs.
Make it Priority to Maximize Your ROI
Legitimate media partners deliver real audiences and results. Advertisers who take steps to direct their media spend toward these channels can expect better campaign performance and improved outcomes.
"A campaign filled with counterfeit ad impressions not seen by humans doesn't move the dial, it simply looks big and fluffy," Finegan said. "When you incentivize to deliver real results, you automatically build in transparency because you have to shine a bright light on every step with proof."
Leveraging industry tools such as the AAM Audited Domain List help marketers build inclusion lists, prioritize quality publishers in DSPs and direct media spend toward quality platforms that produce better outcomes.
Become an Advocate
Marketers can make an impact by lending their voice to advocate for transparency. Decide which sites you want audited and communicate this need for assurance directly to agencies and publishers and include audits in your RFPs. By becoming an advocate, marketers will not only receive better business outcomes, but will help elevate the ecosystem for everyone's benefit.
"It's important to have consistent and reliable data across channels. As long as fraud can be monetized, it will just keep morphing into new areas," Finegan said. "We can't be complacent."
Learn more about how to find audited publishers through AAM's Audited Domain List.