Brian Condon, EVP, Commercial Development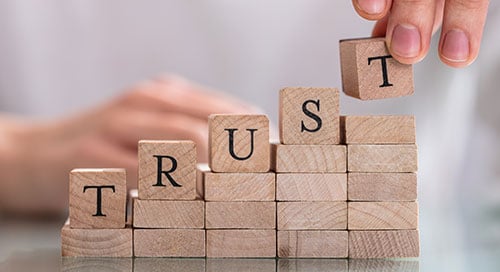 Digital ad fraud continues to drain billions from the industry and affects everyone in the programmatic ecosystem. Marketers waste their media investment and quality publishers lose out on revenue.
Today we announced the AAM Digital Publisher Audit as a new assurance solution that separates quality publishers from the rest by signaling to marketers that a publisher has taken steps to minimize the risk of ad fraud. Recognizing that publisher audits are a key step in the evolving fight against digital advertising fraud, the Association of National Advertisers actively supported the effort by encouraging collaboration between AAM, the Media Rating Council and the Trustworthy Accountability Group to align their anti-fraud programs to create a complementary set of assurance solutions.
"The marketing industry has made significant progress in bringing transparency and accountability to digital media buying, but the war on ad fraud continues," said ANA CEO Bob Liodice. "We need a set of comprehensive solutions, and the AAM Digital Publisher Audit is a major step toward providing assurances at the publisher level."
Since the Digital Publisher Audit is a new solution, I wanted to share some of the ways that the audit builds trust between advertisers and publishers and provides increased revenue opportunities for both. When a digital publisher is audited, they show that they are:
Demonstrating a Commitment to Deliver a High-Quality Audience
By committing to an audit, publishers are signaling their good intentions to the market by demonstrating that they are doing everything possible to provide advertisers with a quality advertising environment. The AAM audit separates quality websites from others and helps buyers direct their investment toward legitimate media with human audiences.
Complying with Industry Standards
Independent third-party audits provide proof that the publisher is vetted, reviewed and meets industry standards. Buyers who partner with an audited publisher trust they are investing in a channel that delivers real audiences and results. The AAM audit aligns with MRC and TAG anti-fraud programs, as it requires large publishers to use technology vendors accredited by the MRC for sophisticated invalid traffic (SIVT) detection. Publishers that successfully complete the audit may also earn independent validation for TAG's Certified Against Fraud program.
Adhering to Best Practices
By completing the AAM Digital Publisher Audit, publishers prove a corporate commitment to delivering quality audiences to marketers by adhering to policies and best practices. Some of these best practices may include using an MRC-accredited ad server, implementing industry tools such as Ads.txt and partnering with reputable vendors, advertisers and agencies.
Ongoing Assurance Through Continuous Monitoring
Once the initial audit is complete and benchmarks are established, AAM monitors the publisher's website 24/7 and notifies them of any issues so they can be remediated, thus maintaining a continuous level of quality to set the audited publisher apart from other websites. Publishers that successfully complete the AAM audit are included on the AAM Audited Domain List, which can be used to build inclusion lists and prioritize publishers in DSPs.
Learn more about finding AAM-audited digital publishers through the AAM Audited Domain List.