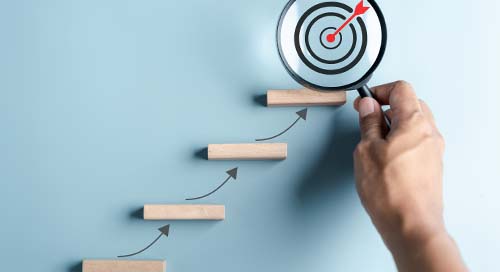 Digital marketers must make endless decisions when planning media spend:
What platforms and channels should I use?
How do I best reach my audience?
Who should I partner with to help me achieve my goals?
Transparency issues only make the answers to these questions more challenging. Concerns about ad fraud, brand safety and increased carbon emissions add to the problem.
But there's one solution that can help media buyers navigate these challenges to make smarter investments: verified media to industry standards. Here we look at four ways verified media helps marketers and buyers make more informed decisions and maximize their media spend.
1. A signal of trust
When audited by a trusted third party, publishers demonstrate that their data can be trusted. Investing in verified media can boost performance marketing by:
Providing accurate, verified data
Producing less waste and greater return on investment
Reducing scrutiny in media plans
Maximizing efficiency
Using verified media provides buyers assurance from the start that they are investing in a quality channel rather than waiting to see how a campaign performs after the fact with ad verification software.
2. Adherence to industry standards
Verified media also provides proof that a publisher adheres to industry standards and best practices. Audits are a common currency to help marketers and buyers evaluate media within a market and help differentiate those publications from other options.
AAM works with industry associations to set verification standards for channels like point of care marketing and digital media. We are also the preferred auditor for industry certification programs established by the Interactive Advertising Bureau (IAB), Trustworthy Accountability Group (TAG) and the Point of Care Marketing Association (POCMA). As technology innovates, so does the audit process to accommodate these advancements.
3. Identifying reliable publishers and partners
Media audits and certifications identify publishers and partners that adhere to industry standards, which reduces the time and energy needed for vetting during the planning process. Third-party verification also eliminates questions marketers might have about the data's accuracy and helps them better understand a publisher's independently verified channels including web, social, apps, print, events and newsletters.
4. Increased accountability and confidence
In today's advertising environment, buyers often need to plan more quickly and face increased scrutiny of how an advertising budget is being spent. Because of these challenges, buyers need to be more selective when targeting the best audiences for their messages. A third-party stamp of approval instills trust and confidence, providing accountability to stakeholders who want to know how their investment is being spent. Verified publishers are transparent with their records and business processes, which increases trust among buyers and sellers.
To learn how AAM distributes verified data throughout the industry, read 5 Ways AAM Publisher Data Reaches the Media Marketplace.