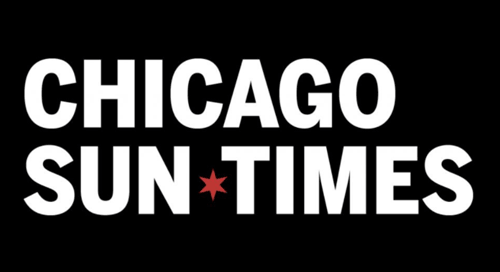 With their recent completion of AAM's Digital Publisher Audit, the Chicago-Sun Times is the latest news media publisher to have their website traffic and business practices independently verified and is now included on AAM's Audited Domain List and the IAB Tech Lab Compliance Registry. We chatted with CEO Nykia Wright about the Chicago Sun-Times' digital strategy and how they plan to use AAM's Digital Publisher Audit with their staff.
AAM: How has your digital strategy for readers evolved?
Nykia Wright: We've been successful in steadily growing our audience, enhancing our understanding of our readers' identities, priorities, and behaviors, and expanding our offerings to better meet their needs. In addition to growth, we are laser-focused on strengthening our existing relationships with readers by paving new communication pathways: our subscribers respond directly to our newsletters with feedback, we receive tips via social media, and our journalists engage directly with the communities they cover.
AAM: What are advertisers looking for when they come to the Chicago Sun-Times?
Nykia Wright: Our advertisers come to the Sun-Times for direct access to a deeply engaged and authentically local audience. Our expertise across wide-ranging news topics, delivered via multiple channels including print, digital, video, podcasts, and interactive features, empowers us to deliver customized experiences to targeted segments of our audience.
AAM: Why did the Chicago Sun-Times decide to participate in AAM's Digital Publisher Audit?
Nykia Wright: AAM's independent validation of our digital audience reinforces our commitment to transparency and integrity in everything we do.
AAM: With the completion of the audit, the Chicago Sun-Times is now included on the AAM Audited Domain List. Did that factor into your decision to undergo the Digital Publisher Audit?
Nykia Wright: Yes, we definitely saw the possibility for inclusion in AAM's domain list as a bonus incentive to completing the audit. In a competitive market like Chicago, it's critical to highlight our strengths and distinguish our brand, so there's real value in knowing that advertisers searching AAM's lists for verified and trustworthy media platforms will find the Sun-Times there.
AAM: How are you educating your staff about using the Digital Publisher Audit to stand out with potential advertising clients?
Nykia Wright: One thing we've really appreciated about working with AAM is the support they offer after the audit is completed — they hosted training sessions for our sales staff and supplied additional resources to ensure that our teams can effectively communicate the value of this distinction to our sales clients. It really helps us extend the impact of the audit.