Susan Kantor, Vice President, Marketing and Communications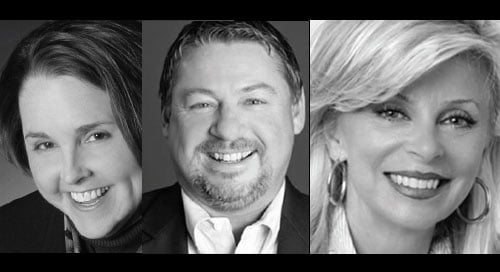 This year has been a time of uncertainty and change for many marketing and media professionals. While agencies alter their planning processes and publishers find new ways to reach audiences, the role of audits in providing media assurance has remained constant.
AAM recently interviewed top marketers and media buyers to understand how and why they value audited media today. In our white paper, 5 Reasons Why Buyers Choose and Use Audited Media, we share insights from these conversations including tips on how buyers can use audits to make informed decisions and how publishers can leverage audits to stand out in a competitive marketplace.
Here are a few of these insights:
1. Accuracy and ROI
Advertisers and agencies consistently noted that AAM-audited media is valued higher when planning and buying print media. With audited media, they trust the distribution is accurate and accounts for less waste, while unaudited media is subject to more scrutiny or omission from media plans.
"When we're putting together a strategic publishing recommendation, we consider titles that are audited first," said Brenda White, EVP/Group Director at Starcom. "When a publication is audited, we have proof of circulation quality."
2. Defending the Spend
The AAM audit is also critical in helping buyers defend continued investment in print over digital options that may offer a more targeted audience at a lower investment. Audited data provides evidence of the buyer's decision to invest in a media property, while also supporting quality publishers.
"Everybody is looking at our work. We need to be abundantly careful to not overstate our media reach," said Jeanne Finegan, chief media officer at HF Media and vice president of media solutions at Prime Clerk. "If someone says you didn't do a good enough job reaching my constituents, we can say yes we did because it was audited."
3. Opportunities and Optimization
Several advertisers said they choose to partner with AAM-audited publishers because they trust the accuracy and transparency that third-party data provides.
"Advertisers demand transparency and verification of circulation, delivery and other data," said Gwen Maass, vice president of media services at Quad. "When choosing publications for circular distribution, audited home delivery is preferred over unaudited newspapers."
4. Data Accessibility
AAM data helps buyers plan more efficiently because the data is provided in an easy-to-use format in AAM's Media Intelligence Center—a platform hundreds of media buyers regularly access to find publishers and verified print and digital data.
"If there are questions or we're looking for something specific, we'll go to the Media Intelligence Center to dig deeper," said Bridgit Wallace, vice president of media investment, Novus Media, Inc. "It becomes a first stop for knowledge and then we continue on our path, whether that's asking the publisher for clarification or validating through our own system."
5. Assurance
Building trust is paramount to help the industry function efficiently. Agencies who communicate their priority in audited publications trust that their clients' media investments are benefitting legitimate publishers with verified distribution claims.
"The value of the audit and the confidence it gives buyers in investing in the product is strong and necessary," said Matt Spahn, founder and CEO of planitretail. "It allows us to give the advertiser a higher level of comfort into what's invested relative to where the quantities are going. Trust goes a long way for advertisers to know that this is a worthwhile investment."
For more insights and tips on maximizing and activating the value of the AAM audit, download AAM's 5 Reasons Why Buyers Choose and Use Audited Media.
Also, in this video clip, HF Media's Jeanne Finegan shares why she relies upon audited data to build her media plans and how it leads to better campaign outcomes.