Ken Shultz, Senior Vice President, Auditing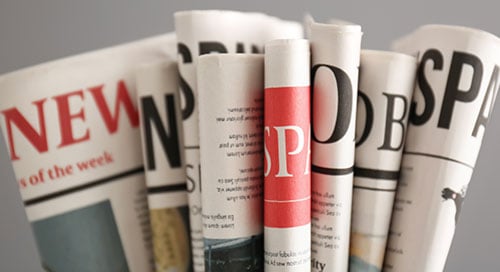 AAM's updated audit process is designed to serve the changing North America news media market by offering more intuitive guidance and greater flexibility for publishers while still delivering valuable planning data to media buyers. A key change is shifting the audit away from a defined audit period to one focused on intermittent testing to provide continued assurance while giving news media staff additional flexibility and time savings (news media on a community newspaper audit plan will continue to be audited every-other-year). I wanted to outline how the changes will benefit publishers.
1. Audits Will Be Less Time Consuming
The idea of an audit without a defined audit period is new for our clients so let me explain it a bit. Typically, AAM auditors start working an audit right around the close of the audit period. That work continues for several months while we initiate the bulk of the audit by requesting documentation, conducting tests, and finalizing our opinion. Those couple of months may be intense for publisher staff because we're working on a tight timeline to finish the audit quickly.
Moving away from a fixed audit period to intermittent testing allows us to stretch the workload, reduce the back and forth between auditors and publisher staff, and be more accommodating of publisher schedules because the deadline isn't imminent. We'll break the audit into smaller chunks, so it is more convenient and less intrusive.
2. AAM Rules and Guidelines Are More Intuitive
AAM rules and guidelines could be overwhelming for new publisher staff who weren't familiar with our organization and history. We know that the person responsible for the audit has many more tasks to manage for their organization beyond AAM-related work. We reworked our rules and guidelines to make them more understandable for news media staff who are responsible for much more than the AAM audit.
The revisions reduced the number of rules and guidelines by more than half. We've worked hard to eliminate the minutiae and focus on the big picture goals so it is easier for publisher personnel to understand, regardless of their experience with AAM.
3. Auditors Will Request Fewer Documents
With the elimination of several data points like the 4% allowance, age of source request and unique subscriber percentage and changes to nonpaid circulation auditing, there will be a significant reduction in the number of documents publishers need to maintain and provide for the audit.
4. Publishers Have More Flexibility Creating Promotions
When we revised the rules, we spent a lot of time on the definition of individually paid circulation. This is a foundational rule of AAM and we discussed what we wanted to accomplish with this rule with both buyers and sellers.
The new version is a much more straightforward definition focusing on the amount paid—at least one cent, net of all considerations—and whether the consumer intended to buy the newspaper. This streamlined definition provides greater flexibility in designing and executing promotions.
5. AAM Will Continue Client Support and Education
What is not changing is publisher access to AAM staff. We're still available to answer questions, provide training and offer any assistance we can to make our clients comfortable with the new set of rules and report formats.
Learn more about the changes to news media audits by reviewing our FAQs or visiting our support center.