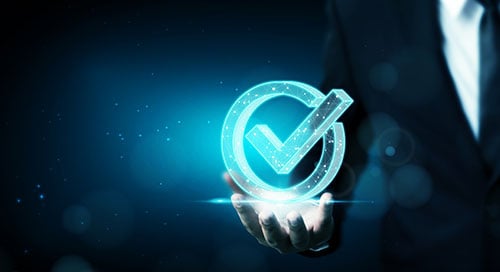 We recently announced our partnership with the IAB Tech Lab to integrate AAM-audited digital publishers into the IAB Tech Lab Compliance Registry, a free online resource that lists companies that have successfully completed select industry compliance programs. All AAM-audited domains that have completed the AAM Digital Publisher Audit are now included in the registry under the "Other Industry Compliance" tab.
Here are five things to know about this integration and the AAM Digital Publisher Audit:
1) The Compliance Registry includes AAM-audited digital publishers. The Compliance Registry now includes all publishers that have completed the AAM Digital Publisher Audit, which identifies publishers who have taken steps to create quality advertising environments with human audiences and minimal ad fraud risk. The audit focuses on verifying traffic sources by analyzing a publisher's business operations, traffic sourcing policies and continuously monitoring website traffic. The audit helps publishers stand out to media buyers for their commitment to transparency and assurance.
2) AAM is the first industry organization to join the Compliance Registry. The objective of the registry is not only to list companies that are certified by Tech Lab under its standards, but also to provide a platform for other industry organizations to distribute the results of their compliance programs. AAM is the first organization to join the registry.
3) More than 100 AAM-audited sites are included in the registry. AAM-audited domains listed in the Compliance Registry include brands from Meredith Corporation, Trusted Media Brands and American City Business Journals.
4) The Compliance Registry is a single source of actionable industry information. Since industry data tends to be fragmented, a global Compliance Registry provides advertisers, ad tech vendors and media buyers a comprehensive and standardized way to retrieve a company's status for various industry compliance programs in a consistent and easy-to-access format. Media buyers can use the list of AAM-audited digital publishers to create inclusion lists or prioritize audited publishers in Demand-Side Platforms (DSPs) and direct buys.
5) The AAM Digital Publisher Audit is complimentary for the first year. To help rapidly grow the universe of audited media available for advertisers to buy, AAM created the Digital Assurance Acceleration Program to offer complementary Digital Publisher Audits to AAM publisher clients for the first year.