By Kristina Meinig, Alliance for Audited Media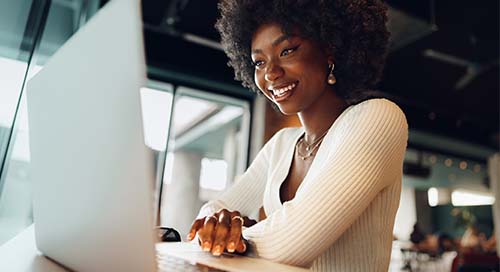 Thanks to AI technology, anyone can quickly create a website and populate it with content that looks legitimate enough to sell advertising. The proliferation of made-for-advertising (MFA) websites, or sites created solely for the purpose of selling ads without much consideration for content quality and user experience, show little sign of waning as long as advertisers are willing to invest in them.
That investment is becoming more significant. A recent report by the Association of National Advertisers (ANA) revealed that brands are diverting as much as 15% of their ad spend toward MFA sites. When money is spent on MFAs, publishers and advertisers lose. Not only do MFAs earn revenue that could be invested in premium media companies, advertisers sacrifice campaign performance by serving ads to less engaged audiences alongside content that might risk their brand safety.
Some advertisers and ad tech companies are taking steps to identify and remove MFAs from their inclusion lists and platforms, but what can media companies do to differentiate themselves? It's important to first understand the impact MFA sites have on the industry, why advertisers invest in these sites and how publishers can demonstrate why their "made-for-audiences" websites are a better bet for advertisers' investments.

What are Made-for-Advertising Websites?
Industry trade organizations including the ANA, American Association of Advertising Agencies (4A's), the World Federation of Advertisers (WFA), and the Incorporated Society of British Advertisers (ISBA) recently worked together to create a definition for MFA websites. The groups stated that MFA sites typically exhibit the following characteristics:
High ad-to-content ratio. MFA sites have a higher-than-average ad-to-content ratio, which can be as much as 30% or higher on desktop.


Rapidly auto-refreshing ad placements. This includes autoplay video ads, auto-refreshing banner ads or slide shows that force visitors to click through multiple slides to access content.


High percentage of traffic sourcing. MFA sites often rely on paid traffic and other incentivized methods engineered to attract as many visitors as possible rather than carefully cultivating engaged audiences through organic means.


Generic, low-quality content. Since MFA sites are built to maximize ad revenue, content quality often takes a backseat. Some MFA sites rely on AI tools to create articles that are not fact checked or verified such as fabricated news, clickbait articles, conspiracy theories with spammy links or other content that doesn't align with advertisers' brands or target audiences.


Poorly designed websites. With the goal of MFA sites to generate as many ad impressions as possible, they are often riddled with redundant ad placements, false navigation buttons, pixel stuffing and ad stacking — all factors that lead to a poor user experience.
MFAs vs. Premium Sites: What's the Difference?
While MFA sites' cluttered, clickbait appearance are visible to the human eye, these sites can be challenging to identify in the programmatic ecosystem.
MFA websites look desirable to tech platforms and advertisers because they have low invalid traffic (IVT), high viewability and low CPMs. But a key difference between MFA and premium websites is their audiences.
While premium publishers' audiences have a keen interest in their content, MFA sites often resort to techniques that favor quick clicks over lasting engagement. A human visitor might land on an MFA site after clicking on an enticing headline, but they often drop off the landing page after the first interaction.
The Value of Made-for-Audiences Websites
What can media companies do to stand apart from MFAs and demonstrate their commitment to cultivating valuable engaged audiences? Here are a few tips to help your made-for-audiences site get advertisers' attention:
Prioritize User Experience: Elevate your website's user experience by streamlining webpages, eliminating ad redundancy and decluttering ads. Prioritize your audience by striving for lower ad-to-content ratios, which enhances UX for subscribers and encourages return visits.


Deliver Genuine Value: Create content that engages visitors and keeps them coming back for more. Encourage advertisers to focus on meaningful KPIs such as cost per engagement and conversions, rather than superficial metrics like clicks and impressions.


Attract Quality Audiences: Focus on organic traffic acquisition strategies rather than paid or incentivized traffic. Not only can paid strategies make your site look like an MFA site, but these tactics can also invite bot traffic and fraudulent activities.


Participate in Industry Initiatives: There are several initiatives to help quality publishers stand apart for their commitment to quality and transparency. The Journalism Trust Initiative (JTI) certifies quality publishers for their adherence to industry standards for ethics and content creation. Another program, Trust.txt, establishes connections between publishers and trusted industry associations so they can be identified by advertisers and tech platforms.


Engage in Audits: Digital website audits conducted by a trusted third party demonstrate to advertisers and readers that your website is doing everything possible to consistently attract quality traffic, deliver ads accurately and efficiently and minimize fraudulent activity.


Follow Industry Standards and Best Practices: There are several programs that verify publishers' implementation of industry standards and best practices for ad fraud, brand safety and privacy. The Alliance for Audited Media, IAB Tech Lab and Trustworthy Accountability Group (TAG) have programs to certify publishers for implementing industry standards into their business practices and ad delivery systems – steps MFA sites are unlikely to take.
By executing these strategies, media companies can stand apart from made-for-advertising websites and demonstrate the value of a new kind of MFA: "made-for-audiences," which provides advertisers with engaged audiences eager to learn about products and services that align with their interests and lifestyles.