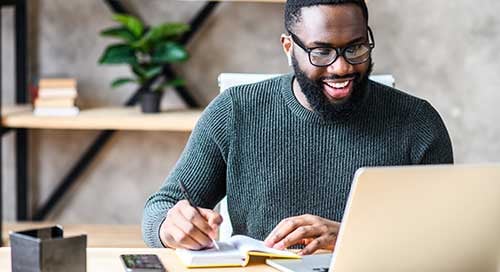 AAM auditors and audit managers coordinate hundreds of audits each year and have insight into what works best when preparing for your audit. In this article, we share their tips and tricks to help you prepare and manage your audit.
1. File statement data by deadlines
One of the easiest ways to prepare for your audit is to ensure you are up to date on filing your statement data. This ensures that buyers have access to the latest information in the Media Intelligence Center and helps AAM auditors and other staff notice any changes that may impact your audit. When your data is filed on time, auditors can ensure your audit progresses in a timely manner.
2. Maintain the records used to file your statement
When filing your data in the Publisher Filing Center, keep all the records you use for the audit. AAM audit staff recommends saving the files in a folder created just for that period with clear, detailed names that are easy to understand.
The data and reports you use to file your data are the same reports that AAM auditors will use for the audit. Saving these files in an easy-to-access location with identifiable names will save you time when the audit approaches.
3. Know how to contact your audit manager
Audit managers are your primary point of contact within AAM and can help you with a variety of audit-related tasks such as reviewing promotional programs, discussing changes at your publication and more. They can also help connect you with other resources in the organization like training or billing.
AAM has four audit managers who work on news, magazine and B2B media. Your audit manager is a consistent point of contact for you throughout the year, not just during the audit.
4. Tell us about any changes at your publication
Are there changes happening at your publication? Did someone leave your organization? Are you changing your publishing plan or starting a new promotion?
Communicating any of these changes is helpful to your audit. If you know there is a change in the person responsible for the audit, please notify us so we can update our contact information and ensure reminders and notifications are reaching the right person. Changes in publishing plans and promotions can also impact your audit. Informing AAM about these changes before they happen allows us to make recommendations so that you are successful during the audit.
5. Communicate with us
Building on the last tip, our next recommendation is to maintain an open door of communications. AAM auditors and audit managers often send requests for files or documentation during the audit. If you are unable to fulfill those requests, need additional time or do not understand the request, please communicate with your audit team so that we can help you and keep your audit on track.
6. Access AAM's online resources
AAM offers a variety of resources for clients, including detailed promotions and filing guides in the support center, tutorials for finding data in the Media Intelligence Center, complimentary webinars and free customized training sessions. If you have questions about anything related to AAM, please ask your audit manager for help and they'll be happy to assist you.