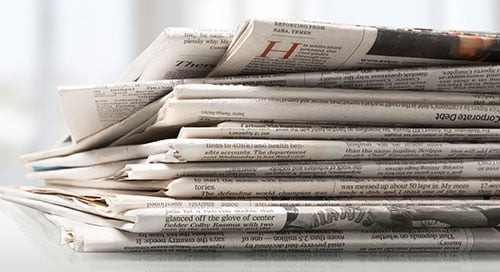 The audits for the period-ending March 31, 2021, are the first to enter the market since AAM revised U.S. news media rules last year. The following Q&A answers some of the most frequently asked questions about the audit process, updated reports and changed procedures.
Why are the audits changing?
As part of the news media simplification initiative, AAM is reinventing the audit to shift away from a defined audit period with a small, concentrated window of testing to a more modern approach that uses intermittent testing to provide continued assurance. The new approach spreads audit work over a longer period to provide more flexibility and time savings to publisher staff while still maintaining annual reporting and providing the highest level of assurance through rigorous testing standards.
How will this new audit save publishers time?
The audit work will be spread throughout the year with annual audit statements for larger news media. Under the previous audit style, AAM auditors started working an audit right around the close of the audit period. That work continued for several months while we initiated the bulk of the audit by requesting documentation, conducting tests, and finalizing our opinion. Those couple of months were often intense for publisher staff because we were working on a tight timeline to finish the audit quickly.

Moving away from a fixed audit period to intermittent testing allows us to stretch the workload, reduce the back and forth between auditors and publisher staff, and be more accommodating of publisher schedules because the deadline isn't imminent. We'll break the audit into smaller chunks, so it is more convenient and less intrusive.
AAM's Senior Vice President of Auditing Ken Shultz explains more about the audit in this interview.
How should publishers coordinate the intermittent testing?
AAM auditors will reach out to individual clients to help coordinate the new schedule. Our goal is to create a customized schedule of audit work that best reflects your news media's publishing plan and promotions and allows you to easily manage your other work responsibilities.
How is the audit report changing?
The AAM audit report has been streamlined to better reflect the goal of the audit, which is simply to show any changes between publisher's claims and the audited findings. News media with circulation of less than 25,000 will continue to have ZIP code reporting on their audit statement, while those with more than 25,000 will have ZIP code data only in the Newspaper Analyzer within AAM's Media Intelligence Center.
Why isn't ZIP code data included on the new audit statement for publishers with circulation over 25,000?
Based on feedback from our board of directors, clients and our own usage analytics, ZIP code data is accessed frequently, and buyers prefer the more up-to-date quarterly data than what is on the yearly audit statement. News media with less than 25,000 circulation will continue to have ZIP code data on their reports.
How often are audit statements released?
For news media on every-other-year audit plans with less than 25,000 circulation, audit statements will continue to be released every two years. All other news media clients will have a yearly audit statement.
Will audit statements be released more quickly?
Yes, the streamlined report format and intermittent audit testing will allow AAM to release audit statements more quickly.