By Ken Shultz, SVP Auditing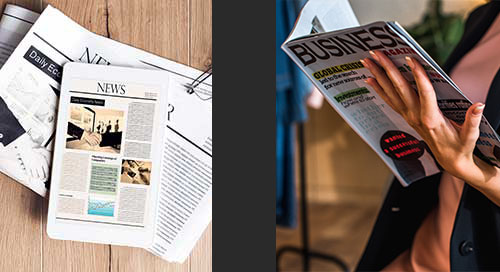 Earlier this month, AAM's board of directors met to review the status of AAM/BPA rule harmonization and a few updates to news media rules and reporting. Here is an overview of what was discussed and decided.
Magazine and Business Media
One of the main goals of the AAM and BPA merger is to create a single data destination to help buyers buy and publishers sell. Another is to simplify rules and reporting. To accomplish both, the board is working toward one set of streamlined rules for AAM and BPA clients. While the majority of AAM and BPA rules are aligned, some are being reviewed and revised to ensure they meet the needs of both media buyers and publishers.
We anticipate a final set of rules will be published later this fall and fully implemented in 2024 so that buyers and sellers have time to adjust accordingly.
More information, including an educational series to help publishers and buyers with the transition, will be announced this fall as rules are finalized.
News Media
AAM's board approved two rule changes regarding ZIP code reporting (Rule C 7.1, List of ZIP Codes Receiving 25 or More Copies) and one affecting the qualification criteria of post expire copies for paid circulation (Rule C 1.1 Paid Circulation Defined):
New option to report digital circulation by ZIP code
Effective with the September 2023 reporting period, U.S. newspapers may report digital replica and nonreplica circulation by ZIP code in the one-day gross distribution section of AAM reports. Reporting will be based on home or billing address, and if unknown, shown in aggregate at the end of the analysis.
Example of digital replica and nonreplica reporting by ZIP code:
Average projected circulation figures eliminated
AAM reports have included average projected circulation, a proration of the total average circulation by ZIP code based on one-day gross distribution figures. Because the difference between average projected circulation and one-day gross distribution has become immaterial in many markets, the board agreed that the average projected circulation figure will no longer be reported, effective with September 2023 news media statements.
Up to four months of post expire copies included as paid circulation
The board agreed to change the allowance of post expire copies defined as paid circulation from three months to four months. This adjustment will help newspapers improve retention and maintain continuity of service, while minimizing the number of grace copies included in circulation. This change is effective immediately.
For questions as to how these changes may affect your publication, please contact your audit manager.