Brian Condon, EVP, Commercial Development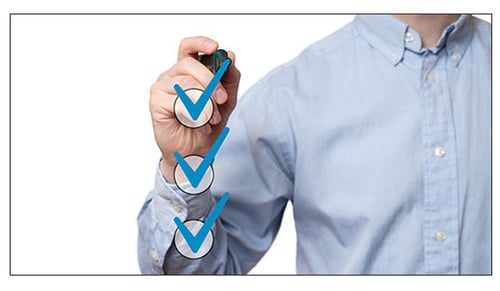 The AAM Digital Publisher Audit is an audit solution designed to identify publishers who provide advertisers with quality platforms and valid human audiences. Without publisher audits, it is difficult for marketers to distinguish legitimate publishers from fraudulent ones in the marketplace.
AAM developed the audit with the support of more than 100 websites from nine major publishing companies in the U.S. and Canada, including American City Business Journals and The Globe and Mail.
To make it easy to find AAM-audited digital publishers, we created the AAM Audited Domain List. Here we discuss the list and how marketers can use it to make more informed media buying decisions.
What is the AAM Audited Domain List?
The AAM Audited Domain List is a file of all publishers who have completed the AAM Digital Publisher Audit. Once the initial audit is complete and benchmarks are established, website traffic is monitored continuously to provide ongoing assurance. The AAM Audited Domain List recognizes publishers who are demonstrating their commitment to providing greater transparency by participating in a third-party audit.
Where can I find the list?
The AAM Audited Domain List can be downloaded from AAM's website.
How often is the list updated?
The AAM Audited Domain List is updated monthly. AAM distributes the list to media buying organizations as well as individuals who opt in to receiving the list.
How can media buyers use the list?
Media buyers can use the AAM Audited Domain List to find quality publishers, create inclusion lists and prioritize audited websites in DSPs. Marketers can encourage their media partners to participate in the audit by including it in RFPs. Additionally, domains that complete an AAM Digital Publisher Audit are listed in the IAB Tech Lab's Transparency Center, making it easier for buyers to bid on AAM-audited domains. By investing in audited publishers, buyers redirect ad dollars away from risky websites toward legitimate ones, which leads to better campaign outcomes and improved ROI.