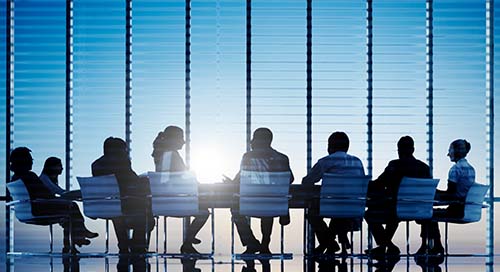 At AAM's recent annual business meeting, the results of the director elections were announced including the election of two new directors, one representing magazine media and the other representing news media.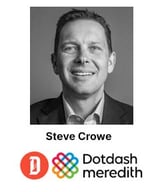 Steve Crowe, Dotdash Meredith
Steve Crowe joined Dotdash Meredith in 2016 as senior vice president, consumer marketing. He was responsible for the integration of Time Inc. titles into the Meredith portfolio in 2018 and supported the Dotdash Meredith acquisition in 2021. His previous positions include general manager at Hallmark Data Corporation and a 14-year career at Time Inc.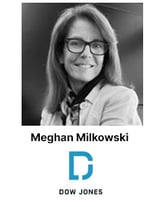 Meghan Milkowski, Dow Jones
Meghan Milkowski is the senior vice president and general manager of the Dow Jones Print Group. She oversees the pre-press, manufacturing, distribution, commercial and business operations for The Wall Street Journal, Barron's and other Dow Jones print products. Before joining Dow Jones, Meghan was president at The Hill, an online news source for policy and political coverage. She also served as vice president of production and circulation at Prometheus Global Media.
2023 Board Officers and Re-Elections
The following individuals were re-elected to the AAM board to serve two-year terms:
U.S. Advertising Agencies
Christopher Black, Publicis Groupe
Jeanne Finegan, Kroll Notice Media
U.S. Business Media
Sarah Hess, Informa Markets
Rosheen O'Donovan, American City Business Journals
U.S. Magazine Media
Bonnie Kintzer, Trusted Media Brands
Doug Olson, A360 Media
U.S. News Media
Kevin Denny, Advance Local
The following individuals were also elected officers of the board:
2023 AAM Board Officers
Chairman: Chris Black, Publicis Groupe
Vice Chairs: Brenda White, Starcom Worldwide; Phillip Crawley, The Globe and Mail
Secretary: Jeanne Finegan, Kroll Notice Media
Treasurer: Rosheen O'Donovan, American City Business Journals
Visit AAM's website for a full list of directors.
Learn more about AAM's annual business meeting by reading the recap.