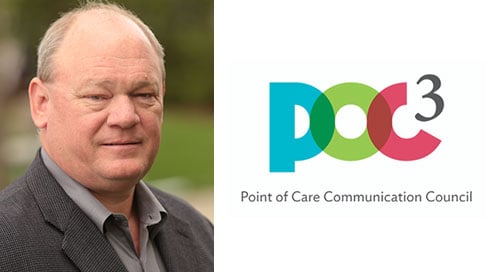 The Alliance for Audited Media is proud to announce that Ken Shultz, senior vice president of audit services, has been elected to the Point of Care Communication Council (PoC3) Board of Directors, filling one of two open associate member seats. Shultz currently serves on the PoC3 Verification and Validation Committee, a group dedicated to establishing verification guidance for point-of-care media.
"I am excited to join the PoC3 Board of Directors and continue to help develop qualification and reporting standards to provide greater assurance in this growing market," Shultz said. "Industry collaboration is essential to fostering greater transparency in point-of-care media, and I'm glad to be a part of it."
As AAM's senior vice president of audit services, Shultz works with media and advertising leaders to ensure auditing standards and procedures meet the ever-changing needs of the industry. He also leads AAM's print audit team, overseeing the execution of all print programs including point-of-care media.
For more information about third-party POC audits, check out What's Audited in Point-of-Care Advertising.