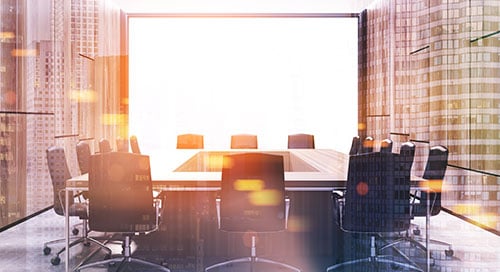 At AAM's recent annual business meeting, Tom Drouillard, CEO, president and managing director, addressed the organization's clients to share AAM's performance in 2020 and plans for the upcoming year.
Drouillard emphasized AAM's commitment to providing media assurance to help buyers buy and sellers sell with confidence which is supported by five strategies:
Sharpen AAM's structure to be as efficient and effective as possible
Expand information services for AAM's membership
Increase awareness of AAM's members and services
Collaborate with all key industry participants to improve assurance
Broaden AAM's digital services
These strategies guide AAM's key initiatives in 2020 and into 2021, including:
COVID-19 Accommodations
Just like companies around the world, AAM was impacted by the pandemic. To manage the crisis, AAM set up a listening campaign to gain feedback from publishers and sellers on how they were impacted and where AAM could help.
Drouillard explained, "What we consistently heard from publishers is that they needed help managing the audit requirements while keeping their editorial and advertising businesses going. Buyers told us they needed to continue to receive audited information and understand how the virus would affect their plans and publisher partners."
AAM responded by issuing a set of COVID-19 accommodations for publishers to maintain the flow of verified information to buyers. As the pandemic has continued, AAM is regularly reviewing and extending those accommodations to ensure they reflect current market conditions. You can read the COVID-19 FAQs on AAM's website.

News Media Simplification
AAM also introduced a new initiative to make audits more flexible for news media publishers while still ensuring buyers receive trusted third-party data to make informed decisions. The goals of the program are to simplify AAM rules, streamline reporting, reduce recordkeeping requirements, and modernize the audit process.
Speaking about the initiative, Drouillard said, "These changes relieve significant time and effort necessary for publishers in the filing process and yet maintain the information value that buyers require."
You can learn more about news media simplification on AAM's website. AAM plans to introduce similar changes for the magazine media industry in 2021.

Magazine Media 360°
Earlier this year, AAM took over management of the Magazine Media 360° report from the MPA—The Association of Magazine Media. Magazine Media 360° is a quarterly report that provides valuable brand data such as print and digital edition circulation, web and mobile web traffic, and video views. The report is available for download on AAM's website and populated throughout AAM Brand View. The reports have been downloaded more than 2,000 times this year. You can download Magazine Media 360° on AAM's website.
Point-of-Care Auditing
The point-of-care market has experienced an increase in assurance demand over the last few years and AAM has stepped in to develop audits across print and digital channels including wallboards, magazines, collateral, video screens and tablets in doctors' offices. AAM also participates on the Point-of-Care Communication Council (PoC3) to help set standards and guidelines for this growing market. You can read more about point-of-care auditing on AAM's website.
Digital Publisher Audit
Over the past several years, AAM has developed the Digital Publisher Audit to accomplish two objectives: separate good publishers from all the other websites that run advertising and ensure those publishers have human audiences.
Drouillard explained that accomplishing these two goals, "Creates a stable digital environment where marketers have transparency into where their ads are running and that those sites have clean audiences. In short, it allows buyers to choose quality."
You can read more about fraud in digital advertising. AAM will share more information about AAM Digital Publisher Audits and how continuous digital assurance can help buyers and publishers in 2021.

Ongoing Education
AAM also offers a variety of programs to help educate and inform publishers and buyers of media, including free webinars, customized training, a robust database of how-to blogs, videos and reference guides, and a monthly newsletter. You can leverage these resources to learn more about AAM's initiatives can help your business in 2021.