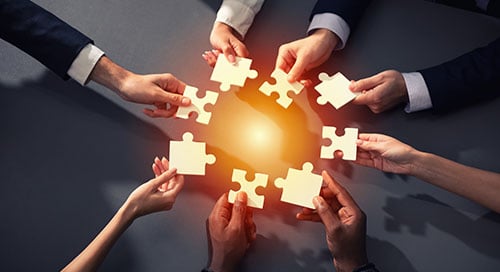 At AAM's recent annual business meeting, Tom Drouillard, CEO, president and managing director, spoke to the organization's stakeholders about AAM's performance in 2021. Here is a recap of his comments.
News Media and Magazine Simplification
In 2020, AAM introduced the news media simplification initiative and continued to roll out those updates into 2021. Later this month, a similar magazine simplification initiative will be announced. The goals of both programs are to:
Simplify AAM rules
Streamline reporting
Reduce recordkeeping requirements
Modernize the audit process
Maintain a high level of assurance for buyers
Drouillard explained the reason behind the initiatives, "When the pandemic began in spring 2020, we knew we needed to provide some accommodations for publishers to ensure they could continue to provide data to buyers. And on the buy side, we heard that they needed AAM information to make decisions in a rapidly changing, uncertain environment. We quickly introduced several COVID-19-related accommodations for publishers, and we also looked at how we could permanently simplify the auditing and reporting process."
AAM Data Distribution
Drouillard continued, "Complementary to the audit, AAM's data distribution strategy remains core to our mission of helping buyers buy and sellers sell." He cited the following tools to help publishers and buyers access independently verified data:
AAM's Media Intelligence Center contains data for nearly 1,750 premium publishers in the U.S. and Canada and includes many useful tools and reports.
AAM Brand View is part of the Media Intelligence Center and encourages publishers to customize profiles with text, images and company information alongside their AAM-verified data. Brand View also houses additional information such as ZIP code maps, Rapid Report and audience data from the Magazine Media 360° report.
Magazine Media 360° is a quarterly industry report featuring print and digital editions, web and mobile web traffic, and video views for nearly 100 magazine brands.
Digital Assurance
In December 2020, AAM officially launched the Digital Publisher Audit with the support of the Association of National Advertisers. The AAM Digital Publisher Audit accomplishes two objectives:
Separate the good publishers from all other websites running advertising and
Ensure those publishers have human audiences
"Publisher audits create a stable digital environment where marketers have transparency into where their ads are running and that those sites have clean audiences. It allows buyers to choose quality," explained Drouillard.
More than 100 publishers have participated in the program since its launch. Audited publishers are included on the AAM Audited Domain List, which is integrated into the digital supply chain through a collaboration with the IAB Tech Lab.
Point-of-Care Audits
The point-of-care market is another area AAM is working to differentiate quality media and help buyers find safe places to invest with accurate and reliable data. Point-of-care media channels include wallboards, magazines, collateral, video screens and tablets in doctors' offices. AAM developed audits across print and digital channels for many of the leading point-of-care companies including Phreesia, Mesmerize, Targeted Media Health, PatientPoint and Physician's Weekly.
AAM Activation Kit
With the launch of a new website and updated logo, AAM has also created a new publisher activation kit full of resources to showcase your support of audited media.