Sandi Licking, Client Solutions Training Manager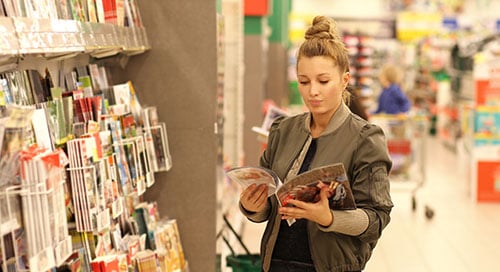 In our Circulation 101 columns, we explore some of the foundational knowledge needed to understand and analyze print and digital circulation. The information we cover is valuable to circulation veterans and those new to the terminology. In previous columns, we reviewed general magazine circulation terms and subscription definitions. Now we're reviewing the final two categories of circulation: single-copy sales and analyzed nonpaid circulation.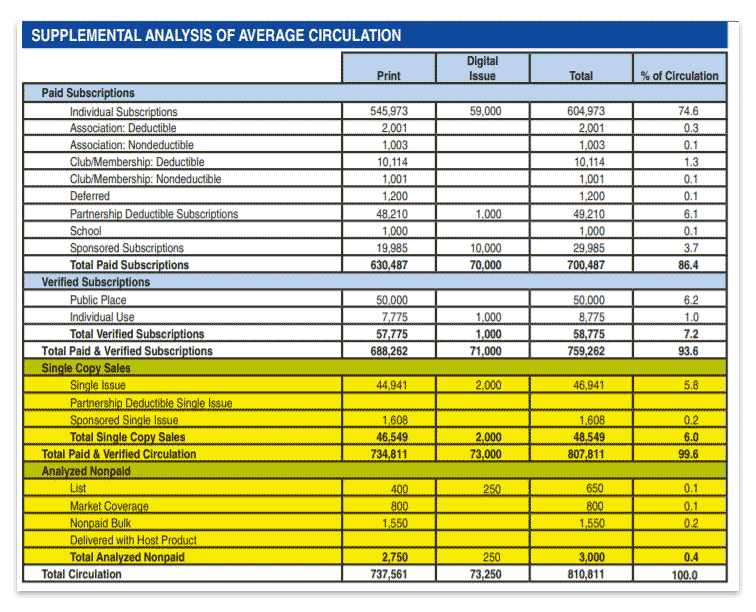 Single-Copy Sales Definitions
Before we define single-copy sales categories, let's review a common phrase used throughout the magazine descriptions: net of considerations. A consideration is anything that a consumer may be offered to encourage them to purchase a subscription or single copy of a magazine. For example, a coffee mug featuring the magazine's logo or tickets to a magazine-sponsored event are both considerations. Net of considerations is the amount of money the publisher receives after the value of the consideration has been deducted from the purchased price of the magazine. To qualify as paid circulation, the consumer must pay at least one cent after the deducted value of any consideration.
Single Issue
Single issues are copies of the magazine sold at newsstands, racks and retail outlets. The copies are not recurring subscriptions. The consumer must pay at least one cent, net of considerations, for the copy.
Partnership Deductible Issue
These are single-copy issues bundled and served to consumers with other goods or services. For example, an issue of a sporting magazine partnered with the purchase of season tickets to a sporting event. The consumer must be able to decline the magazine issue and deduct its value from the partnered good or service.
Sponsored Single Issue
Sponsored single issues are purchased in quantities of 11 or more and used to promote a professional or business interest to the purchaser. For example, a hair salon could purchase 11 or more copies of a beauty magazine to distribute to its clientele.
Analyzed Nonpaid Definitions
List
List copies are distributed to individuals when their name appears on a qualified list and meets the definition of a list source recipient. The publisher must serve consecutive issues of the magazine for the circulation to qualify.
Market Coverage
These copies are addressed and delivered to an individual but only one issue is served.
Nonpaid Bulk
Nonpaid bulk circulation is delivered to designated locations for redistribution to a variety of consumers. The end consumer is not known to the publisher.
Delivered with Host Product
These copies are inserted into another publication and distributed jointly to the consumer.
You can review the full list of magazine circulation terms and definitions in our support center.