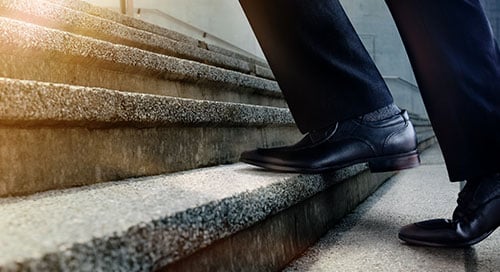 Before the rise in programmatic advertising, marketers knew exactly who they were buying from. They negotiated directly with sellers on product, price and placement. They could clearly see where their ads were running and the content that was displayed beside them.
Programmatic changed the buyer/seller dynamic. Advertisers could buy inventory at scale, target specific audiences and bid on ads for lower rates than traditional media buying allowed. The process became easier to do and more efficient, but it also allowed for bad actors to enter the picture.
Here we look at the rise in programmatic advertising, the evolution of digital ad fraud and why it's important for marketers to stay one step ahead to protect their media investment.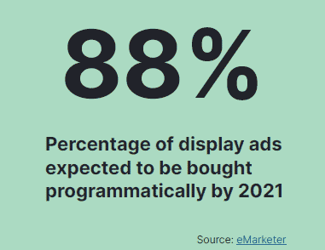 As Programmatic Grows, So Does Fraud
While technology accelerated ad buying, it also made the process more opaque. As programmatic grew into a complex system of exchanges, DSPs and SSPs, other players entered the arena to capture a share of this burgeoning revenue. Resellers touted their value as giving publishers a way to expand their inventory's reach, and they took a cut for their efforts. The more players involved in the process, the more difficult it became to see exactly where the money was flowing. Nefarious players saw this as an opportunity to game the system and claim part of that prize.
Low Risk, High Reward
Digital ad fraud is a lucrative crime that carries a low risk and high reward and can be easy to do. In a report from CNBC in spring 2020, one journalist detailed how easily she plagiarized legitimate news and used this content to create fake sites that could be monetized programmatically. In just a few hours and without much technical know-how, she published sites that looked legitimate enough to win approval from several exchanges and start selling inventory, revealing how easy it can be to lay the groundwork for committing fraud.
While fraud may be carried out on a small scale, some operations have evolved to become highly sophisticated in their tactics and more widespread. The chart below shows the evolution of digital advertising and the escalation of fraud:
Timeline: Key Developments in the History of Digital Advertising, Ad Fraud and Industry Solutions

1994
First banner ad appears

1995
Audience targeting begins

1996
DoubleClick launches
IAB launches
ABC Interactive launches

1998
Google launches

2000
Google AdWords launches

2004
Facebook launches

2005
YouTube launches

2008
OpenX launches
Conficker virus detected
Grum botnet detected

2010
Open RTB developed

2013
Chameleon detected
Adap.tv finds fraudulent inventory

2014
IAB Tech Lab is founded
MRC publishes measurement guidelines

2015
TAG is founded

2016
Methbot is detected

2017
Ads.txt launches
Hyphbot, Fireball and SportBot are detected

2018
3ve is shut down

2019
Mobile app fraud triples in H1 2019

2020
15% of programmatic spend unattributable
DiCaprio detected
ICEBUCKET detected
Hydra detected

2020
AAM Digital Publisher Audit launches
Solutions to Reduce Fraud Risk
But there is hope. The industry has developed tools and initiatives that, when used collectively, can disrupt the cycle of fraud and bring greater transparency to the marketplace. However, it is important for marketers to support these industry-backed initiatives for them to succeed.
In our latest white paper, How Marketers Achieve Greater ROI Through Digital Media Assurance, we explore these solutions and hear from marketers about how they achieved better marketing outcomes by taking steps to implement these solutions and encouraging their partners to do the same.