Erin Boudreau, Marketing Manager
News media organizations everywhere are feeling the impact of the coronavirus crisis. Many are taking steps to keep their businesses running and their employees safe, as well as creating innovative ways to stay connected to their communities.
We recently spoke with several AAM clients to learn how the crisis has affected their organizations and discover how they are meeting the needs of their employees, readers and advertisers.
Adapting to Remote Work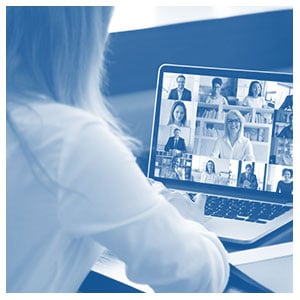 One of the biggest changes for publishers is the way their businesses and newsrooms function. Working remotely and social distancing have led to publishers implementing new tools to stay connected.
All of our employees are working from home," said Sheila Reidy, vice president of circulation for the Chicago Sun-Times. "We are video conferencing on a consistent basis. We have been focused on keeping everyone in the loop and checking in with employees to ensure they are coping with working remotely and the stress from the current health situation."
Tim Williams, audience development director, Sound Publishing, said his organization has also implemented changes for those who continue to work in person. "Our news, advertising and finance departments are working remotely, but our call center is working onsite," Williams said. "We have five to seven employees working onsite at a time where there used to be 100. We have also implemented a back-up plan using a combination of remote work from home and at another company facility."
Despite working in new ways, publishers remain committed to providing vital information to their communities.
While most of our employees are working from home, printing for our core products has not changed much at all," said Aaron Kolodny, circulation director, Times Media Group. "We're still printing the full amount and are using our resources to keep the communities we serve informed."
Increased Reader Engagement
The crisis has also driven more readers to local news websites for up-to-date information. Some publishers are seeing early signs of this increase leading to more subscriptions.
"Our website traffic has increased 25-35% and subscription sales are showing some increases for the print edition," said John Hale, publisher, Steubenville Herald-Star and the Weirton Daily Times. "We have expanded COVID-19 coverage and are dedicated to keeping our community informed."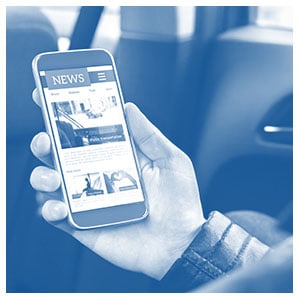 The Sun-Times has also seen a significant increase in digital engagement. "Our digital traffic is up over 30% year-over-year," said Ian Heydorn, vice president of digital sales and operations. "We also had a record month in March for new digital subscriptions."
The Sun-Times has also seen changes in print circulation. With single copy sales down due to closed retail locations, the publication found a different way to distribute copies. "We are taking the pieces no longer going into stores and are putting them into the hands of potential new customers in our hot ZIP codes," Heydorn said. "This allows us to penetrate our top audiences even more to see if we can convert new homes into subscribers."
To leverage the increase in digital traffic and continued reader loyalty, several organizations have created fundraising programs.
"We rolled out an initiative asking readers to support our investigative reporting," Williams said. "The consumer response has been great. This program was already in the planning stages before the virus hit, but we quickly moved it to market when the crisis began."
He added that regular communication with readers is key to the program's success: "We send a weekly email from the publisher to our subscribers explaining our economic situation and thanking them for their support," Williams said.
Sonny Messiah Jiles, CEO and publisher of the Houston Defender, created a grassroots community campaign through the Local Media Association that included personalized text messages to supporters.
"As I prepared to send out an Easter text to family, friends, and associates, I decided to let them know we were struggling financially," Jiles said. "Within 24 hours, we raised over $5,000 and in 48 hours we were at $8,000. The community opened its heart and—despite their own personal challenges—shared what they had with the Defender."
The Boston Globe leveraged its strong community connection to create a platform helping those in need. Boston Helps offers visitors multiple ways to help others such as paying for groceries or food deliveries. Those in need can choose from several categories of support. The Globe then matches them with a supporter who contacts them directly to help.
Some publishers have developed new products to reach readers. The Sun-Times created two special sections highlighting the good work of those in the community. "In This Together" features stories about grocery store workers, nurses and other first responders making a difference during the crisis. Its sister section, "Working Through," shares their stories through photography. Both offer advertising partners sponsorship opportunities. Collectively, both sections generated nearly $50,000 in one month.
Help for Local Businesses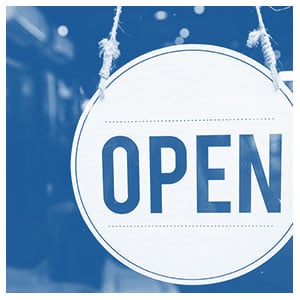 Publishers are also creating ways to help local businesses get their message out to communities despite economic challenges.
Ogden Newspapers established the Ogden Community Marketing Grant, a company-wide fund to help local businesses advertise with local media. Ogden will provide up to $1 million in matching funds for businesses that place print or digital ads with Ogden publishers. Grants are available for a minimum $200 monthly ad investment.
Gannett also created a way for readers within its 260-publication network to help local businesses. Support Local allows readers to purchase gift cards from small businesses to use once they reopen. The service gives businesses a free listing and allows visitors to search by city and add their favorite local establishment to the platform if it is not already listed.
For a list of tools and information to help publishers and advertisers during the crisis, check out our COVID-19 Media Industry Resources.