Kevin Rehberg, Vice President, Client Development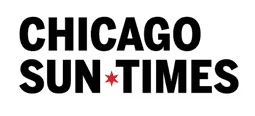 The news media industry is constantly evolving. As publishers innovate to meet new challenges, AAM is creating new ways to share data with advertisers. We recently spoke with the Chicago Sun-Times to gain their insights on innovation, how verified data shapes their sales efforts and why it was important for them to engage in a digital media audit.
The Audit as a Sales Tool
A few years ago, the Sun-Times underwent a change of ownership. This new leadership renewed the publication's commitment to data transparency and third-party media verification. One challenge they faced was how to familiarize new employees with media audits and their benefits.
"As we hired more people from outside the industry, we realized that they didn't fully understand the importance of the audit to our organization," said Sheila Reidy, Vice President of Circulation for the Sun-Times. "We believe that audits set the foundation for everything we do. The challenge, then, was how to convey this to those who were new to the industry and the Sun-Times."
To accomplish this, AAM's client solutions team helped train employees about audits and how they can be used to reach advertisers.
"After meeting in person with AAM to run through their services and the support they offer, our employees gained a better understanding of how circulation audits fit into our company's overall plan," Reidy said.
Part of that plan is to present audited data during the sales process.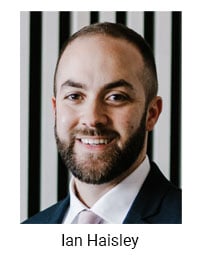 "Data comes up all the time in our conversations with advertisers. They want to make sure they're reaching the right audience, and they need to be able to trust the numbers we give them," said Ian Haisley, the Sun-Times' Vice President of Marketing. "If any questions arise, we want to make sure that we can show them data that has been audited by a trusted third party."
Another tool the Sun-Times uses is AAM's Media Intelligence Center—a platform that houses distribution data for the top publishers in North America, including a 360-degree view through Brand View profiles. AAM's Newspaper Analyzer tool makes it easy to drill down and access data for competitive research and market analysis.
"We use AAM's database to look at our competitors and compare ourselves to newspapers in similar markets," Haisley said. "Accessing this data helps us make informed decisions when creating sales plans."
Growth in Digital
With digital media becoming more integrated into news media advertising programs, the Sun-Times made it a priority to have their website audited as well.
"Digital is a critical—and growing—channel for us," Haisley said. "It's important for us to present audited digital data to advertisers to reassure them that they're investing their money well when they utilize our digital platforms. The digital audit also shows that we're committed to innovating in data and analytics."
Haisley added that since the Sun-Times' print and digital advertising go hand in hand, it's important to have audited data from both platforms.
"Having both our print and digital numbers audited makes the sales process easier," he said.
Innovations in Print
While the Sun-Times is focusing more on digital, the company continues to innovate in print. The recent addition of Sports Saturday is the result of the company understanding the interests of its audience.
"In many markets, Saturday papers are declining, but we recently launched a 40-page newspaper devoted to sports," Haisley said. "By listening to our customers, we are able to create new products that fit our market, are well-received by readers and help advertisers reach their target audiences."
The Importance of Partnerships
Reidy added that the partnership with AAM has been smooth because AAM is committed to providing innovative solutions, personalized training and ongoing support.
"When I came to the Sun-Times, I asked for our AAM audit, since I had a long history with AAM at another organization," Reidy said. "Our strong relationship with AAM has helped us move in the right direction. AAM has been the cornerstone. I wouldn't consider anyone else."
AAM offers complimentary training on topics including data filing, preparing for an audit, data analysis and selling with Brand View. Schedule your free one-on-one training session today.