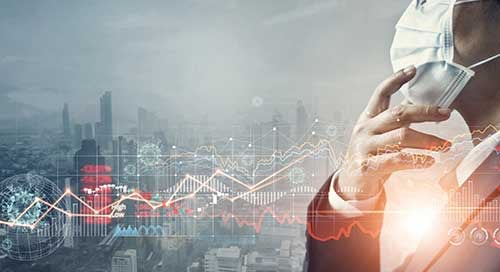 2021 was a year that started with a lot of optimism but ended in a renewed focus on the COVID-19 pandemic. As we start 2022, we asked leaders from industry associations in the U.S. and Canada to share what they thought would happen during the third year of a global pandemic, how disruptions in the workforce will continue to impact businesses and what we should look forward to. Here is who we interviewed.
In part one of this three-part series, we asked about the ongoing impact of the pandemic and how disruptions in the workforce will change businesses in 2022. You can also read parts two and three on our website.
AAM: Now entering the third year of a pandemic, what do you think the continued impact will be on the media industry?
Sonia Carreno, IAB Canada: The onset of the pandemic coincided with one of the most critical shifts the digital media industry has undergone. While privacy was already top of mind overseas with the implementation of GDPR in 2018, the issue was exacerbated by major industry players changing their policies to get ahead of the matter globally. Changes to iOS and the future diminishment of third-party cookies have brought the smartest minds in the industry together to start again. This privacy-first movement will cause the biggest "record-scratch" moment for advertising in decades. 2022 will see continued efforts on this front. New technologies will come to the scene to address progressive definitions of compliance as well as anonymous audience solutions based on machine learning and AI. The future of advertising respects boundaries of consumer privacy while creating value for marketers. We have the intellectual and technical capacity to create a sustainable value chain.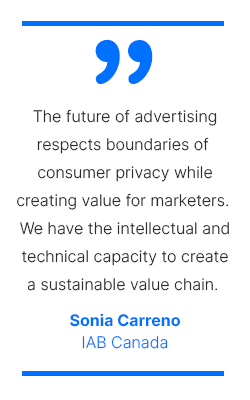 Nicole Divinagracia, PoC3: The Point-of-Care (POC) media channel was directly impacted when the stay-at-home orders occurred. It took time for patient traffic to recover. Now that patients are going back to see their doctor, we anticipate growth for the POC channel in 2022. It's an exciting time with many companies creating innovative opportunities to drive deeper connections with patients.
Brigitte Schmidt Gwyn, MPA: The last two years have tested all of us, personally and professionally, and the reverberations of this unprecedented time will continue into 2022. Magazine media found new audiences during the pandemic; readers who sought reliable information, the comfort of familiar trusted brands, and the sense of escape that magazines offer. This highlighted just how powerful people's connection to magazine media is and reminded us how important it is to create meaningful print and online experiences for our readers. In 2022, we will continue to listen and learn from our readers. We'll launch new digital content, subscription options, branded marketplaces, and interactive experiences, meeting our readers needs wherever and whenever they want.
Nancy Lane, LMA: Employee retention. We'll need to pay more and offer more benefits and time off to keep and attract top talent.
Lou Paskalis, MMA Global: The biggest impacts of the pandemic have been well documented: the acceleration of e-commerce, BOPIS (buy online, pick up in store), remote work and accelerated adoption of CTV. These will likely continue as we make our way through the Greek alphabet during the coming months. The prolonged absence of the opportunity to convene as an industry has an outsized impact on the marketing industry as we are social beings and thrive on interaction, collaboration and collective problem solving. Being kept apart for such a long period of time is an unnatural act for many of us.
Dean Ridings, America's Newspapers: As Delta, Omicron and other variants continue to create a restricted environment, advertisers may continue to hit the pause button on full blown campaigns. While a year ago many of us thought we would be farther along than we are now, we have made progress, and I expect that business conditions will improve in 2022, particularly by summer.
AAM: How will disruptions in the work force — remote work, shortened work weeks, better benefits/pay, shortage of workers — change businesses in 2022?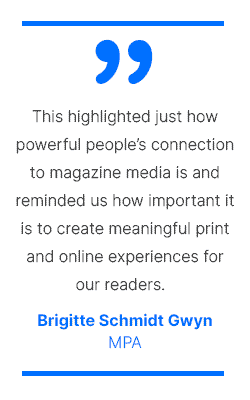 Sonia Carreno, IAB Canada: "The Big Quit" is an issue that will carry forward into 2022. All stakeholders are struggling with talent shortages and increasing costs to retain existing staff. We will see continued efforts to modernize policy around hybrid working models and flexible environments. There will also be growing interest in training that can better accommodate these hybrid models and investments toward redefining and nurturing culture given the decentralization of teams.
Nancy Lane, LMA: Remote work is here to stay. Staff turnover is a major problem that must be addressed. Improving culture, compensation plans, and benefits will be extremely important in 2022.
Brigitte Schmidt Gwyn, MPA: I would characterize many of the recent changes in the work force as the industry syncing with employee desires, rather than being disrupted. The pandemic jumpstarted the process of building the technical and human resources infrastructure to allow remote and other forms of flexible work, which are here to stay.
Lou Paskalis, MMA Global: Not much. These issues have largely been "priced in" in the last 10 months. Certainly, the race to automate will continue at a heightened pace and businesses will continue to expand their tolerance of remote work in the race for talent now that the last year has proven that productivity does not diminish when working outside the office. As an adjunct, we will continue seeing a rise in the gig economy, which may open opportunities for marketers who need expertise in a certain window of time.
Dean Ridings, America's Newspapers: Work force disruptions will continue in 2022, and workers will continue to be reluctant to return to the office unless there are clear reasons why it is needed and how they will be kept safe.
This is the first part of a three-part series featuring leaders from nine industry associations and their predictions for 2022. You can read parts two and three on our website.