To gain a better understanding of how different sectors of the media industry are impacted by the COVID-19 pandemic, AAM interviewed several industry leaders about the challenges they are facing, how their industry is coming together and more. This article includes perspectives from:
Jason Kint, Chief Executive Officer, Digital Content Next
Shannon Lewis, President, Canadian Media Directors' Council
Bob Liodice, Chief Executive Officer, Association of National Advertisers
Karen Newmark, Executive Director, Point of Care Communication Council
H. Dean Ridings, Chief Executive Officer, America's Newspapers
AAM: What is the biggest challenge your industry is facing with COVID-19? How can others in the industry help you manage that challenge?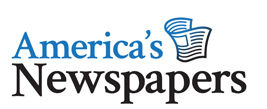 Dean Ridings, America's Newspapers: The immediate and stunning drop of revenue for newspapers is the biggest challenge facing our industry right now. There are other challenges, including the need to be able to better negotiate with Google and Facebook to be paid for the content produced by newspapers, but the drop in ad revenue from 30 to 70% or more in the past month is at the top of the list. Our industry needs federal assistance, or we may see many communities across our country lose their local news providers.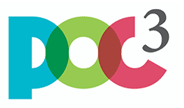 Karen Newmark, PoC3: I think the biggest challenge that the point-of-care marketing industry is facing with COVID-19 is the rapid and evolving change in how healthcare professionals and patients are interacting during this time. But this challenge also presents the biggest opportunity for the POC industry. Patient intake processes, waiting room and exam room dynamics, limited "touch" operations and virtual medicine are all areas that have been impacted in a variety of ways. POC marketing companies anticipated these impacts and have been innovating and working in partnership with their healthcare professional customers to ensure continued and new results can be realized through this critical channel.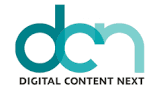 Jason Kint, DCN: To ensure that trusted news companies have the funding they need to continue to inform the public, especially in local markets. News and information from trusted brands are extremely important to the health and safety of our communities. Their survival—particularly local news brands—depends on the support of marketers and their agency and tech partners.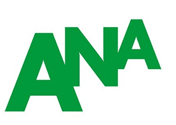 Bob Liodice, ANA: I think one of the biggest challenges marketers face is balancing their messages to consumers during the pandemic. On the one hand, they need to show great empathy for their customers and make sure their marketing efforts reflect their understanding of what they're going through. On the other hand, they need to create a sense of consumer confidence by reassuring them that—at some point—it's going to be okay to stay at a hotel, fly on an airplane or ride on a bus. It's a delicate balance that certain categories are grappling with more than others.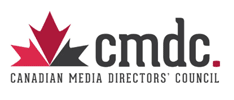 Shannon Lewis, CMDC: The biggest challenge our industry is facing today is uncertainty. When will businesses open again? What shape will the economic recovery be? Without answers to these questions, planning for what the new landscape holds is a difficult task.
This global health crisis is uncharted waters for all business leaders; however, those who can adapt are thriving. The quick shift to a virtual world was truly remarkable. Many of our media leaders are addressing crisis preparedness and digital transformation with gusto. There was an initial concern amongst leaders about the loss of human connection, as we know social connectedness is an important ingredient for the well-being of media agency life. However, as a media industry we have proven that even though client, agency and partner relations have been upended, we remain connected. These relationships have taken on a deeper meaning and accelerated conversations that weren't happening prior to COVID-19.
AAM: What is one message you would like to share with your counterparts in the publishing or media buying communities?
Jason Kint, DCN: Reacting quickly to this crisis is important but I urge the publishing and media buying communities to not lose focus of the issues that continue to be important for our industry as they look for ways to continue to inform their audiences such as making certain the brands consumers value and trust can continue to compete and grow into the future. More than ever, the public—whether in New York City or rural Nebraska—relies on major tech platforms to determine what is in their information diet and how it gets funded. This is all an exciting part of the future, but making certain we preserve trust is as critical as it has ever been. There have been critical investigations and conversations in this area happening globally which must not lose pace.
Karen Newmark, PoC3: To the marketers in the industry, both pharma companies and agencies alike, we encourage you to take the time to think holistically about your POC plan. Consider the specifics for your brand and business to guide you in your decision making, as the COVID-19 situation is temporary and there is no one-size-fits all approach in our path forward. The path forward is changed, but there are exciting advancements that make that path bright.
Shannon Lewis, CMDC: While we can't be certain of when the public health crisis will subside, we must stay focused on the things we can do together. We will get through this by uniting as an industry behind messages of optimism and confidence in a brighter and better future. We will come out stronger because we leverage our creativity, humanity, and ingenuity to thrive in challenging times. Now is the time to be united, as we are Better Together.
Bob Liodice, ANA: I would call on everyone in our industry to work together and collaboratively to fight COVID-19. This is no time to push negotiations or try to do special deals. Everyone has a stake in this game, and it's time to create a spirit of generosity that permeates everything we do at this perilous time in our history.
Dean Ridings, America's Newspapers: Be safe and stay strong. The work that local newspapers do has never been more important than today.
AAM: Can you share a favorite example of how your industry is working together?
Shannon Lewis, CMDC: CMDC has a philosophy that we are 'Better Together.' As leaders, we are showing how media best plays its role of informing and we won't stop looking for new opportunities to help. There are many media agencies that should be applauded for their ingenuity and collaboration supporting charities, NGOs and organizations like Sunnybrook to Second Harvest. Agency leaders are bringing clients together to jointly enact creative solutions to help charities during this time of crisis. There are many positive examples from relief funds, donating media inventory and igniting new brand partnerships to supporting our industry charity NABS.
We have also witnessed incredible acts of kindness and collective altruistic movements by our people. With that in mind, our next-generation YA (Youth Ambassadors) are staying connected and will be creating initiatives to help galvanize, inform and inspire the next generation in our media industry during this challenging time.
Bob Liodice, ANA: A great example of how the advertising, marketing and media communities are working together to fight COVID-19 is the incredible cooperation displayed in the development of the Ad Council's '#StayHome. Save Lives' movement and the #AloneTogether social distancing campaign. These efforts were the result of more than a dozen trade associations, along with scores of marketers and media companies, working together with the Ad Council to develop and disseminate messaging about these essential precautions. And the World Federation of Advertisers made sure the efforts were distributed internationally.
Jason Kint, DCN: The #StayHome campaign supported by our entire industry, including publishers, platforms and marketers. It gives us a good feeling to see these ads displayed across television, print, radio and digital properties.
Karen Newmark, PoC3: POC education and marketing is arguably more important than ever, and the industry is going above and beyond to support the healthcare and pharma community. Some of these changed dynamics will be here to stay in our post COVID environment and the POC companies are embracing this reality. Consumerism in healthcare has been on a steady rise for years, and this situation just propels us a step further from that perspective. POC marketing solutions are already built with healthcare consumerism as a foundational pillar and this public health crisis will create opportunity for further innovation to come faster.