Erin Boudreau, Marketing Manager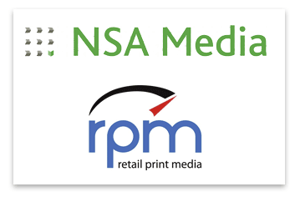 AAM provides verified data for nearly 2,000 premium publishers across North America. From the Media Intelligence Center and Brand View to data feeds sent directly to industry-leading organizations, AAM has many tools to help media buyers easily access publisher data.
One question we hear often from publishers is how media buyers are using their AAM data. We spoke with media planners from NSA Media and Retail Print Media to learn how they use AAM to make their media decisions.
Media Intelligence Center: For Planning Campaigns and Analyzing Performance
For many media planners, AAM's Media Intelligence Center is the starting point for market research. It's the first source many turn to when planning a store's grand opening or fine-tuning a current campaign's performance.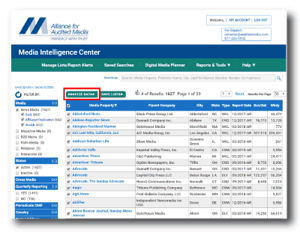 "We use AAM data when planning grand openings or for researching a new market presence," said Trish Louderback, analysis manager at print and digital media buying agency NSA Media.
Sometimes media planners look at AAM data to take a different tack with a campaign.
"If a retailer enters a new market, such as going from an urban into suburban or rural area, we might try to find a community publication that we hadn't considered before," Louderback said. "Or if the retailer has a store that's struggling, we might do additional research and re-evaluate the print message."
One robust tool available in the Media Intelligence Center is the Newspaper Analyzer. This tool makes it easy for planners and buyers to choose specific ZIP codes and download data into Excel spreadsheets to be sorted, filtered and compared with other data to analyze a campaign's performance. For example, retail media planners might compare ZIP code penetration to sales by ZIP code to make sure they're reaching their core customers.
"It's easier to work with a publication if it's audited," said Ray Young, president of Retail Print Media. "It streamlines communication with a vendor, since we have a mutual standard that we agree upon."
Brand View: A Time-Saver for Busy Media Planners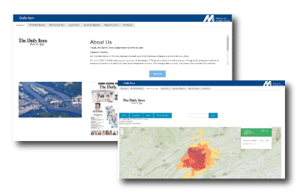 AAM Brand View helps publishers share their AAM-verified data alongside important company information such as videos and images, links to media kits or advertising contacts. Since all information is available in one location, Brand View can be a time-saver.
"No one wants to hunt for information. Sometimes a plan needs to be executed quickly, such as for a store's grand opening," said Louderback. "Having a newspaper's information centralized in one place like Brand View saves us time. Any time information is easier to find, it helps us turn things around quickly and make recommendations to clients sooner."
The Distribution Map in Brand View was launched last year for all news media clients who report ZIP code data to AAM. This interactive heat-mapping tool adds a visual element that is helpful for planners who are not familiar with a market.
"I'm a visual person. I appreciate a visual representation of data anytime I can get one," added Louderback. "With the Distribution Map I can take a quick look at a market and decide which areas I'll want to explore more."
Data Feeds: Sending Publisher Information Directly to Media Buyers
AAM data is also sent directly to several leading industry information sources and media buying organizations including Kantar Media SRDS, Nielsen, Novus, Blue Soho, NSA Media and Retail Print Media. These data feeds are integrated into their systems and used frequently by internal staff along with other data sources.
Young said his agency has a proprietary system that is automatically fed with AAM quarterly data. "Our analysts easily access AAM's numbers and match them to the draw numbers (publisher-supplied data)," he said. "This process is automatic."
Louderback added that in addition to using the Media Intelligence Center, NSA Media also relies on an AAM data feed. "Sometimes we access AAM data this way every day," she said.
The AAM Difference
While AAM's tools make accessing verified circulation data easy for media planners, it's the integrity of the data that makes AAM a trusted source.
"AAM data is essential. It's very important to us that our vendors comply with third party audits. It's a validation that what they're reporting is accurate," Louderback said. "Our company has always insisted that the publications we choose are audited."
Young added that while his agency accesses data from different sources, he has greater confidence in AAM-verified numbers. "AAM is the source of circulation data that has the most authenticity because AAM has the most rigorous approach," Young said. "It's the top format out there and preferably the one we want our vendors to use."