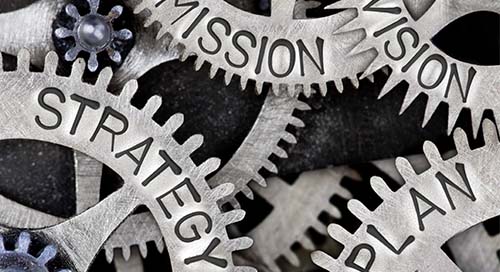 At AAM's recent annual business meeting, Tom Drouillard, AAM's CEO and managing director, spoke to clients about the integration of AAM and BPA Worldwide and the organization's performance in 2023. He also shared key initiatives for the coming year, which aim to build on the strengths of the combined organization to better serve the industry. Here's a recap of his comments.
AAM/BPA Integration
The merger between AAM and BPA formed the largest media assurance organization in the world with the scale necessary to provide traditional and new services with a focus on digital.
As the digital advertising marketplace faces transparency challenges, media assurance is needed now more than ever. AAM and BPA are combining their complementary expertise and capabilities to bring independent assurance across more channels — websites, events, print, out-of-home, podcasts and ad tech — and across growing compliance areas such as advertising, editorial, privacy and sustainability.
"Together we are differentiating high-quality media outlets and service providers, which allows buyers to choose quality media partners and maximize ROI," Drouillard said.
Streamlined, Standardized Audits
Over the last several months, AAM has been aligning AAM and BPA audits, standards and reporting to make them more efficient and effective for publishers while providing a high level of assurance for buyers.
During the summer, AAM's board of directors discussed harmonizing AAM and BPA standards for magazine and business media with the goal of creating one set for all clients. While most of these standards are already aligned, some are being reviewed and revised to ensure they meet the needs of both media buyers and publishers. This will ultimately integrate AAM and BPA data into one location and streamline reporting.
Integrated Data
One of AAM's continuing goals is to ensure maximum exposure of publisher data in the marketplace.
AAM's Media Intelligence Center is expanding to become the single destination for AAM and BPA data, with the number of publishers in the database now reaching nearly 1,300.
Publisher data is also distributed throughout the industry via media planning and research companies, direct feeds into agency planning systems, industry reports, and industry partners such as the IFABC's Certified Media List.
Industry Partnerships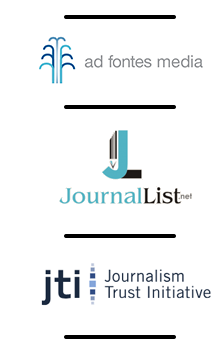 AAM is also committed to partnering with organizations that are developing programs to elevate transparency and trust in the industry.
Earlier this year, AAM partnered with Ad Fontes Media to create an interactive chart listing political media bias and reliability ratings for AAM-audited publishers. Nearly all AAM publishers are listed on the chart and the company is in the process of adding BPA publishers.
AAM also partnered with Trust.txt, an initiative created by JournalList that provides media transparency through machine-readable text files that advertisers, tech platforms and search engines can easily access. JournalList recently expanded its program to extend a free membership in its organization and benefits to all AAM publishers, including BPA members.
Last year, AAM received accreditation from the ANSI National Accreditation Board to become the first U.S. certifier for the Journalism Trust Initiative. JTI was developed by Reporters Without Borders to allow publishers to demonstrate their commitment to transparency and editorial standards. To become certified, publishers must participate in a three-step process that includes an audit to the JTI Standard by an accredited third-party auditor.
New Initiatives
AAM is also exploring new areas such as helping advertisers and agencies identify brand-safe partners to invest in and creating media sustainability solutions as it gains momentum.
Development on the digital front continues by providing independent verification and counsel for digital ad delivery and measurement in desktop, display, mobile web, mobile app, CTV, OTT, digital-out-of-home, point of care, and privacy.
"As industry initiatives develop and AAM guidelines adapt to better meet the needs of our clients, AAM will continue to leverage our expertise in print and digital auditing and pass that knowledge to our clients," Drouillard said.
Some of the resources AAM offers include regular webinars, articles and videos in AAM's online support center, a monthly newsletter and blog that provide relevant news and insights, and complimentary one-on-one training.