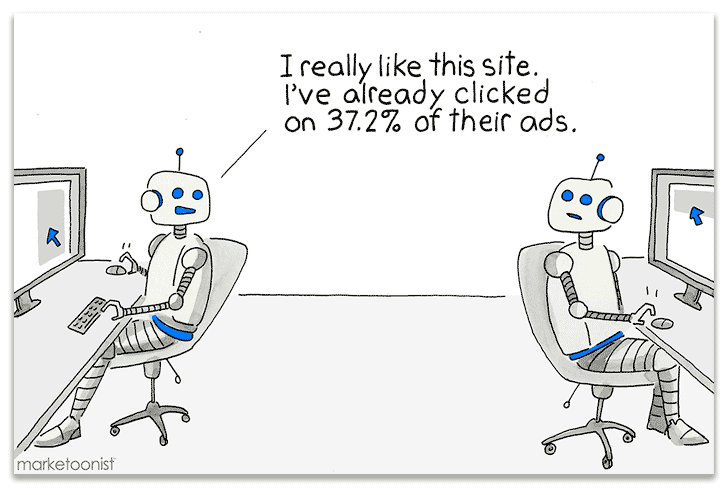 With challenges such as digital ad fraud and supply chain transparency hampering advertisers' ability to reach the right audience for their message, it's more important than ever for marketers to know exactly where their ad investment is being spent to ensure their message is reaching legitimate audiences. Several complementary industry solutions have been developed to provide greater transparency in the digital ecosystem, but what does it look like when these solutions are put into practice?
Here we share one media buyer's story to learn how she took control of her media spend, implemented solutions toward greater transparency and achieved better marketing outcomes.
Red flags in the supply chain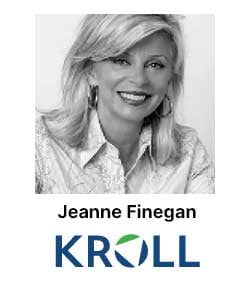 A few years ago, Jeanne Finegan noticed something about her digital advertising campaigns wasn't adding up.
"We couldn't see where our ads were being served and we weren't getting the results we wanted," she said.
There were other red flags.
"A representative at an ad network told us that if we wanted to reduce fraud or have a fraud-free campaign, we would have to pay more," Finegan said.
As managing director and head of Kroll Notice Media, Finegan works with some of the largest brands in the world to communicate to their customers regarding legal matters. She is often held accountable to the courts and federal regulatory agencies, which means she has zero tolerance for fraud in her campaigns.
"When I raise my right hand, I am testifying to the accuracy of the reports and providing a rationale for the media that we have selected and how it delivered audiences," Finegan said. "Everyone can examine my work. Accuracy, validation and transparency are a very big deal in this world."
Implementing multiple complementary solutions
One of the first steps Finegan took to gain greater control of her media buys was to bring the buying process in-house. This helped her get back to media buying basics to find the right audience for her message.
"We have a pretty extensive vetting process and do a lot of research," Finegan said. "We ask a lot of questions running various scenarios for timing, quality, responsiveness and transparency. We then look at sites to see if they have real traffic."
This vetting process allows Finegan to place buys in channels that have implemented solutions such as Ads.txt, work with MRC-accredited vendors or participate in third-party digital publisher audits. Selecting partners that provide human audiences and accurate marketing data is an important part of Finegan's strategy to maximize ROI.
"We count on being able to select the right media to reach the right audiences and convert this media into an actionable result," Finegan said. "The second we started making sure that humans were on the other side of the screen, we saw better outcomes. We saw more people hitting our websites and we saw greater outcomes in terms of overall responses and conversions."
Finegan stresses that since ad fraud comes in many different shapes and sizes, it's necessary to implement multiple solutions that attack the problem from different angles to reduce fraud risk and achieve greater transparency.
"We don't stop at one solution. We approach the issue from multiple angles by using tech and physically looking at data to uncover anything that appears out of sync with the campaign," she said.
Determining what KPIs matter
Finegan believes that to achieve better marketing outcomes, buyers need to decide what KPIs are truly important to their objectives and incentivize to reach those goals.
"We value quality environments, accountability, and human engagement over clicks," Finegan said. "There has been a long-established narrative in the digital ecosystem that more is better. My take is the smart marketers will increasingly value quality over quantity. When you look at campaign data in the context of quality and resulting conversions, you quickly see that if you are buying quality publishers, you have better outcomes."
The importance of marketer support
Audits provide insights to help marketers make more informed media decisions. They go beyond internal reviews and self-attestation to provide verified, trusted data that buyers can rely upon to select media partners, optimize campaigns and plan marketing strategies.
There are three simple steps to help you determine how to achieve better marketing outcomes:
Decide what sites you want audited and ask your media partners to participate. Through third-party audits you gain assurance that your ads are being placed on trusted channels that meet industry standards, deliver quality data and provide maximum ROI.
Let your partners know that you will prioritize those who implement industry solutions and follow through by investing in those who do.
Download the AAM Audited Domain List to plan your media investments, build inclusion lists and buy directly or through exchanges.
"Making a difference starts with promoting transparency throughout the entire supply chain," Finegan said. "As long as fraud can be monetized, it will keep morphing into new areas. We can't be complacent."
For more Marketoons and insights on how greater media assurance improves ROI, download our e-book, "Media Buying 'Toon' Up: How to Achieve Better Outcomes Through Digital Media Assurance."