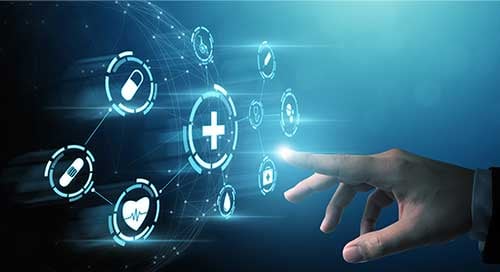 Phreesia provides automated patient intake solutions for healthcare systems and medical practices. Its PatientConnect platform offers life sciences companies a way to engage with patients at the point of care whether it's in the office, at the pharmacy or through a mobile device. We recently spoke with David Linetsky, Phreesia's senior vice president of life sciences, to learn how Phreesia pivoted during the pandemic, the role point-of-care media plays in improving patient outcomes, and how third-party audits accelerate conversations with advertisers.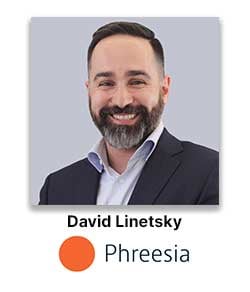 AAM: What is Phreesia's current focus?
David Linetsky: Traditionally, point-of-care media has been focused on interactions that happen within the four walls of the provider's office. We're focused on interactions between patients and their healthcare providers wherever and however they're taking place. We consider ourselves to be a technology company first, so we're always asking how we can use technology to streamline interactions and improve patient outcomes while driving value for providers and life sciences companies.
AAM: How have the events of the past year shaped your business?
David Linetsky: The pandemic brought into focus the value of Phreesia's products and really accelerated existing trends toward healthcare consumerism. Providers had to engage with patients in new ways outside of the office, using digital technologies such as mobile devices. We now have a much greater emphasis on mobile and meeting patients where they are, whether that's in the office or outside of it. We also started providing and reporting on data from our network to give people visibility into what was going on in ambulatory care. We shared this information in several ways, such as co-publishing reports with researchers at Harvard University and The Commonwealth Fund, and hosting weekly client webinars.
AAM: Why are advertisers investing in point-of-care media?
David Linetsky: Patients are making more important decisions at the point of care. Whether conversations with physicians happen in-office or virtually, marketers need to be a part of those conversations and engage with patients where they happen.
AAM: Why was it important for Phreesia to have its platform audited by AAM?
David Linetsky: In a medical setting, privacy and security are paramount, which poses particular challenges when you're trying to bring transparency to the system. Advertisers want to know that they're getting what they're buying, and third-party certification helps give them some certainty around that. With those concerns out of the way, we can use our time to focus on the important aspects of engagement, such as how to better communicate with patients and help them make more informed decisions.
AAM: Why was it important to become certified by the Point of Care Marketing Association (POCMA)?
David Linetsky: POCMA's Verification and Validation Guidance builds consensus from all sides of the industry, which is incredibly important. Since our clients are familiar with POCMA's standards, knowing that we're certified accelerates our conversations with advertisers. The more the industry works together to create and update these standards, the easier it will be for everyone to understand what they're buying and foster greater investment in the channel.
AAM: Why is Phreesia an AAM client?
David Linetsky: Our products are built using proprietary technology and have a lot of unique capabilities, and AAM was able to take the time to understand the way our platform works and design an appropriate and rigorous audit approach to meet our needs as well as industry guidelines and requirements. Throughout the audit process, we needed to remain HIPAA-compliant, and AAM gave us confidence that it could maintain those standards. We also felt that it was important to partner with an experienced audit company that could make suggestions for process improvements to ensure that our system correctly works every single time.
Learn more about how AAM's certification process helped bring greater transparency to Phreesia's PatientConnect platform.