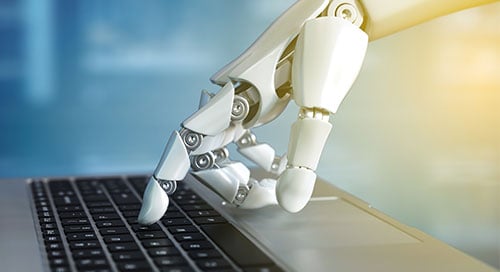 At the recent Great Western Audience Development Summit, AAM's Kevin Rehberg shared an update on digital ad fraud, and the steps publishers can take to stand out to advertisers and earn more digital ad revenue.
Here are the highlights of that presentation and ideas on how publishers can demonstrate their commitment to creating a quality digital advertising environment.
As digital ad spend grows, so does fraud.
Digital advertising grew by 29% in Q4 2020, with 25% year-over-year growth in programmatic. But where there's an increase in investment, there's also often an increase in fraud. In one estimate from eMarketer, as much as $100 billion could be lost to digital ad fraud by 2023.
Everyone is affected by fraud, including publishers.
While the dollars advertisers lose to fraud make headlines, publishers also lose out on revenue that is diverted to fake websites and ads. As demonstrated by one CNBC reporter, setting up a fake website can be quick and easy to do. Ad fraud is now an even bigger problem than credit card fraud and continues to grow as fraudsters adapt to new channels such as connected TV.
Publishers can stand out as quality media.
A new digital audit program — which is currently complimentary for all AAM-audited publishers for the first year — can help publishers increase revenue and stand out for their good work. The AAM Digital Publisher Audit addresses ad fraud at the publisher level by analyzing website traffic and the publisher's adherence to best business practices. The Association of National Advertisers actively supported the effort by encouraging collaboration between AAM and leading industry anti-fraud initiatives to create a complementary set of assurance solutions. All audited publishers are included on the AAM Audited Domain List, which is also integrated into the IAB Tech Lab Compliance Registry. Audits also serve as an internal check for publishers to ensure that they are providing human traffic and an ad platform that advertisers can trust.
It takes more than one solution to address the problem.
While there are many solutions available in the industry to stop ad fraud, no single solution can solve the problem. It takes a holistic, layered approach to decrease fraud risk and improve campaign outcomes. These solutions include working with MRC-accredited vendors, adhering to industry best practices and participating in the Digital Publisher Audit.