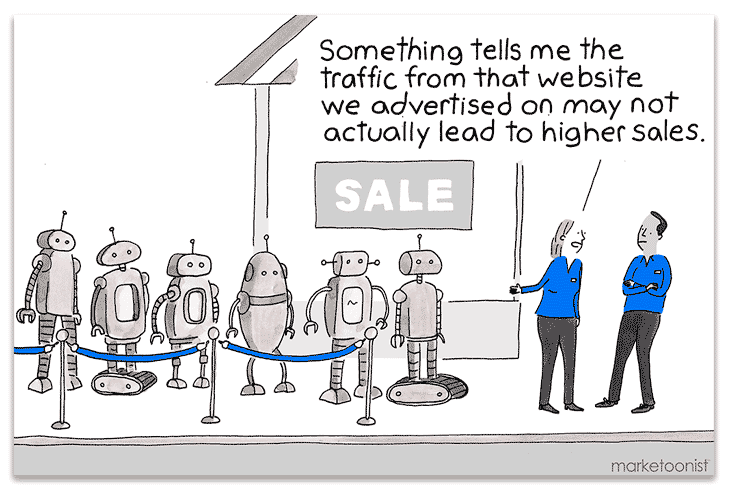 With the acceleration and growth of digital advertising, marketers are recognizing the value of partnering with audited digital publishers, which are a foundational component of a safe media supply chain. Digital media audits help determine whether a website is delivering a human audience so that you know by investing in an audited digital publisher, your ads have a greater chance of reaching an audience and producing real conversions, not bot views. The audit acts as a signal of quality by identifying audited publishers and separating them from other websites selling advertising.
But since digital media audits are a newer concept, it's important to understand the anatomy of an audited publisher and share how audited digital media help marketers gain greater insight into their media buys and achieve better outcomes.
Increased transparency
At the highest level, an audit signals a publisher's commitment to providing advertisers with transparency, separating audited publishers from all others. By engaging in an independent, third-party audit, publishers are showing they are willing to participate in a process that takes a deep dive into their records, processes and data.
Independent verification
Many marketers and agencies have a vetting process for selecting publisher partners and creating inclusion lists. For digital advertising, this process might include visiting websites and examining content to determine if a website seems legitimate. However, a cursory look at a website might not reveal what's really happening behind the scenes.
A third-party auditor performs a thorough, independent analysis to gain insights that cannot be seen by simply visiting a website. AAM's Digital Publisher Audit assesses the quality and quantity of website traffic by tagging the website, establishing benchmarks and analyzing website data. The audit also examines a publisher's business practices and evaluates whether the processes in place are delivering accurate, reliable and consistent data.
For example, Trusted Media Brands, a publisher that reaches nearly 60 million people nationwide through sites like Taste of Home, Family Handyman and Reader's Digest, uses digital publisher audits to give advertisers confidence in their platforms.
"The audit reaffirms the quality traffic of our own brands and gives our advertising partners peace of mind," said Michelle Kim, vice president, programmatic and business insights at Trusted Media Brands. "Consistent auditing as an industry validates the collective strength of digital publishing and differentiates the audit participants as best-in-class publishers."
Adherence to industry standards and best practices
An audit also considers whether the publisher is adhering to established industry standards and best practices. In AAM's Digital Publisher Audit, some of the points taken into consideration include determining whether the publisher has implemented industry solutions such as Ads.txt and uses fraud detection vendors accredited by the Media Rating Council. By looking at a publisher's integration of industry solutions, advertisers can have confidence that the publisher has taken steps to minimize fraud risk.
Lisa Pezzuto, senior product manager at Meredith Digital, described how using industry-backed solutions acts as a signal of quality for advertisers.
"Advertisers can differentiate between who has a valid audience and who has a fraudulent audience," Pezzuto said. "A big part of the audit is us saying that we stand behind our media products, and we use AAM, TAG, TrustX and ads.txt to prove it."
Audited domain list and ongoing assurance
Marketers know data verified by an independent third-party auditor provides them with accurate information and helps them make informed media decisions. In the case of AAM's Digital Publisher Audit, once the initial audit is complete, website traffic is continuously monitored for baseline variances and any anomalies are mitigated. Ongoing assurance ensures the website continues performing as expected. All AAM-audited digital publishers are also included on the Audited Domain List — a free resource marketers can use to identify audited publishers to add to their inclusion lists and prioritize in DSPs. This list saves marketers time by leaving much of the legwork performed during the vetting process to an experienced audit team that stays up to date on current trends and solutions.
For more Marketoons and insights on the benefits of media assurance, download our e-book, "Media Buying 'Toon' Up: How to Achieve Better Outcomes Through Digital Media Assurance."