Erin Boudreau, Marketing Manager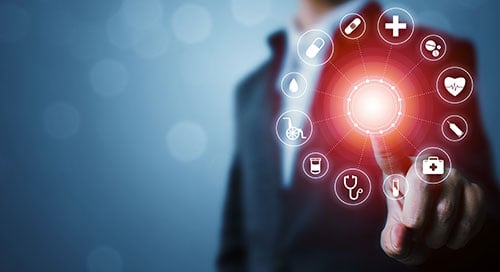 The Point-of-Care Communication Council recently announced its updated Verification and Validation Guidance for 2021. These standards — which are essential to the process of point-of-care media companies becoming PoC3 certified — were revised to make the audit process more efficient and reduce the reliance on in-person audits which faced challenges due to COVID-19.
At its recent virtual summit, PoC3 included a session to explain these changes and the benefits marketers gain by investing in audited point-of-care media. Ken Shultz, AAM's senior vice president of audit services and a member of PoC3's board of directors, helped lead the discussion. Here are some highlights:
Why are verification standards needed for point-of-care media?
When marketers invest in point-of-care networks and campaigns that have been vetted by a third party and meet industry standards, they have greater confidence that the company is providing them with a platform that produces accurate data. The PoC3 recognized the need for auditing standards to elevate the industry and formed the Verification and Validation Guidance Committee, which includes several leaders from media providers and auditing companies. This collaboration resulted in the release of the PoC3's Verification and Validation Guidance, which was first published in October 2019.
Why were the guidelines recently updated?
The standards were put into practice and integrated into the audit process in 2019. Due to healthcare facility restrictions from COVID-19, some adjustments were needed to reduce the reliance on in-person audits.
"The original guidelines took a one-size-fits-all approach, which really wasn't practical," Shultz said. "The media companies offer a variety of products and have networks of different sizes. Changes needed to be made to provide flexibility while maintaining audit integrity."
To make these changes, the PoC3 sought feedback from its Industry Advisory Council, which includes representatives from pharmaceutical companies and agencies.
"It was very important to PoC3 to give buyers an opportunity to review the changes to the guidance and provide feedback," Shultz said. "The committee made sure all input was evaluated and incorporated into the final version."
What has changed?
The updated guidelines reflect three major changes:
Audits of Controls and Procedures. Network audits are expanded to include an audit of a publisher's internal controls and procedures. This reduces the reliance on in-person audits and focuses on the underlying system in place to consistently deliver accurate reports.
Campaign Volume Reduction. The volume of campaign audits required for certification is now 25% of the POC company's total volume from the previous fiscal year. From the audit perspective, this is a high sample rate that gives accurate insight into the recording and reporting of data for a network or product.
Semi-Annual Campaign Audits. Campaign audits are conducted semi-annually to streamline the process.


What are the benefits for buyers and sellers with these new guidelines?
PoC3-certified media companies are demonstrating their adherence to industry-approved standards as well as verification performed by an approved auditing company. This provides advertisers with a high level of assurance that the company is doing everything possible to provide accurate and reliable data.
"Advertisers should have confidence in PoC3-certified companies since audits provide a great amount of scrutiny into their processes," Shultz said. "These organizations put a significant amount of time and effort into maintaining systems that deliver accurate data to help marketers make sound purchasing decisions now and in the future."
Watch a recording of the summit's guidance overview session or learn more about the benefits third-party audits provide advertisers and point-of-care media providers in our article, How Audits Build Trust in Point-of-Care Marketing.