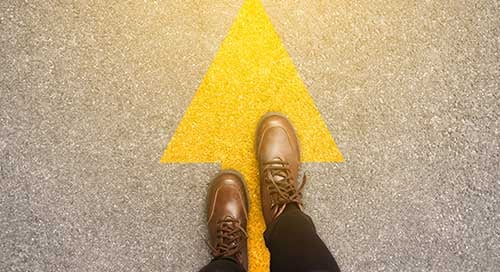 2021 was a year that started with a lot of optimism but ended in a renewed focus on the COVID-19 pandemic. As we start 2022, we asked leaders from industry associations in the U.S. and Canada to share what they thought would happen during the third year of a global pandemic, how disruptions in the workforce will continue to impact businesses and what we should look forward to. Here is who we interviewed.
In the last article of this three-part series, we asked industry organizations how their clients should guide their businesses in 2022 and what's worth continuing and cancelling. You can also read parts one and two on our website.
AAM: What's one word your clients should use to guide their businesses in 2022 and why?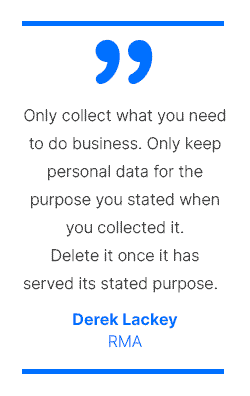 Sonia Carreno, IAB Canada: Context. The word applies to a whole gambit of addressability when it comes to online media. Context in the past has been tightly defined by the content a consumer is engaged with. We must also now appreciate that the mindset of the consumer is equally important. As advertisers look to shore up first-party data, considering what might be perceived as value in exchange for personal data will be a differentiating factor.
Nicole Divinagracia, PoC3: Precision. With the ever-changing and fragmented media landscape, reaching your audience at the right time is even more critical. The POC media channel provides a relevant environment to reach patients when their health is top of mind. The ability to target specific doctors, at specific locations and to specific patient types, sets the POC channel apart from others. Precision targeting should be the focus in 2022, and POC should be prioritized as it continues to demonstrate the power of engaging with the right patients and healthcare providers at the most opportune time.
Brigitte Schmidt Gwyn, MPA: If I had to choose one word as our members' guidepost, it would be trust. Building trusted, lasting relationships with individuals and communities has always been at the core of our value and it is the best North Star for any business, in 2022 and beyond.
Derek Lackey, RMA: I think the one word clients should use to guide their business is transparency. We have been "sneaky" about the personal data we collect and what we do with it. In fact, we often collect it without even knowing what we are going to do with it.
The new data protection and privacy laws are restoring trust in a digital world, but it will take time. The consumer is a bit like a dog that has been abused. It will take some time for them to trust again, and that trust will be based on transparency and integrity. No shortcuts this time around.
As a rule, only collect what you need to do business. Only keep personal data for the purpose you stated when you collected it. Delete it once it has served its stated purpose. And please, stop with the legal language in privacy policies. Just tell your customers and prospects why you are collecting their personal data and exactly what you plan to do with it.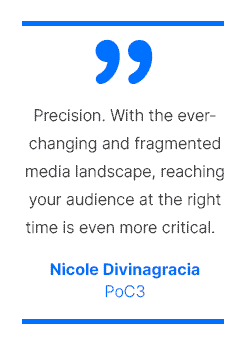 Consent will be hard to get initially but as organizations prove they can be trusted, consent will flow freely. Exercise patience and transparency.
Nancy Lane, LMA: Nimble. We need to be able to move quickly and adapt to changing times.
Lou Paskalis, MMA Global: Consent. In this post cookie, increased privacy regulation and woke consumer era, it's easy to believe that one-to-one marketing is dead. That's because the marketing industry has largely relied on publishers and platforms to secure blanket consent from their users for all their advertisers. This approach gave the consumer virtually no control over who had access to their behavioral data and often no choice in which aspects of that data could be shared. A handful of platforms took liberties with the consent they were given by their users, which broke trust and created a hygiene issue for the marketing industry. Under the terms of CPRA, marketers are now financially liable for any business practices that publishers or platforms apply that do not comply with California's privacy laws. Marketers have no choice but to start over with consent frameworks based on their own compliance standards and reputational risk appetite. As a result, this may no longer be an issue just for the advertising team to manage; chief risk, compliance and marketing officers should be engaged, as should the general counsel's office and other supporting disciplines like information security and technology.
Dean Ridings, America's Newspapers: Trust. Newspapers are trusted and need to continue to show they are the trusted sources for news, information, and advertising.
AAM: What deserves to be cancelled and continued in 2022?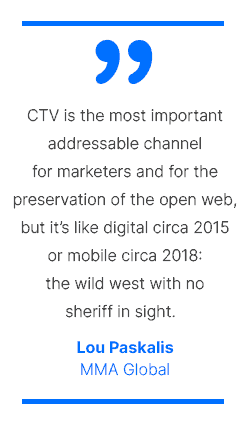 Judy Davey and Jennifer Holgate, ACA: For continued in 2022, true industry collaboration can offer audience measurement solutions that will ensure consumer privacy while allowing advertisers to preserve a level of targeting, as well as determine unduplicated reach and frequency for their campaigns. The ACA's Cross Media Measurement committee worked hard through 2021 to ensure that a diverse set of industry stakeholders were involved in this initiative. That's why the collaboration of the industry to align on a more unified and accurate measurement system that supports the future of media, and our consumers should be continued. If there's any time for the Canadian marketing, media, and measurement industry to have a kumbaya moment and make media measurement history in Canada, it is now!
Brigitte Schmidt Gwyn, MPA: I hesitate to use the word cancelled given how fraught that has become in political conversation, but many of the trends that the pandemic initiated or accelerated deserve to continue in 2022 and beyond. The innovations in magazine media production to allow more remote work, the growth in distribution channels to meet our readers where and when they want our content, diversification of revenue streams to limit reliance on traditional advertising revenue, initiatives on ESG – all of these will strengthen the magazine media industry going forward.
Nancy Lane, LMA: Continue remote work. Cut back on the number of zoom calls in any given day.
Lou Paskalis, MMA Global: Let's cancel large gatherings during the pandemic, especially in the current surge; reach-based planning; ads over :15 second duration in social media and the duration weighted average measurement standard; giving credit to Mark Zuckerberg for inventing the metaverse.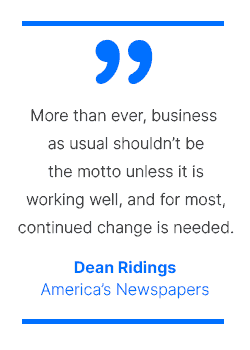 Let's continue the ongoing development of Twitter "Spaces" — the most innovative product from them in years; brand safety efforts focused on CTV (or OTV or A-VOD). CTV is the most important addressable channel for marketers and for the preservation of the open web, but it's like digital circa 2015 or mobile circa 2018: the wild west with no sheriff in sight.
Let's also continue the advancement of Dynamic Content Optimization (DCO). If the future of marketing is attention based, then marketers' north star must be to "engineer relevance into EVERY interaction." DCO is an enormous part of the solution to achieving that. More must be done so marketers can deploy a "sensing engine" to inform their programmatic orchestration in a sub thirty millisecond roundtrip that puts the "right" creative in front of the right consumer in real-time, every time.
And finally, efforts by Privacy for America and others to compel Congress for a Federal standard for consumer privacy protection to govern all 50 states. A patchwork of state-by-state legislation will hobble ecommerce and the digital economy as a whole and create massive headwind in the U.S. compared to the rest of the world. We need one national standard that protects consumers, clarifies their rights and gives them meaningful choices and remedies.
Dean Ridings, America's Newspapers: There has been a helpful shift for organizations to focus on performance, which needs to remain the focus. More than ever, business as usual shouldn't be the motto unless it is working well, and for most, continued change is needed. On the legislative side, there is an increased appetite to assist newspapers. When legislators see the damage done to their communities that have lost their newspaper, they want to help. We need to continue to push for the passage of the Journalism Competition and Preservation Act (JCPA) and Local Journalism Sustainability Act (LJSA).
This is the final article in a three-part series featuring leaders from nine industry associations and their predictions for 2022. You can read parts one and two on our website.