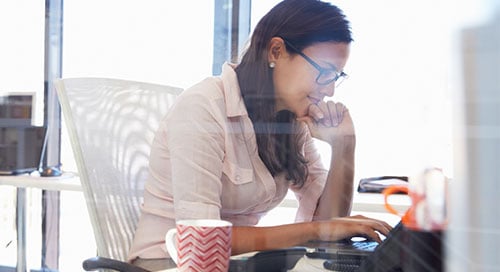 AAM releases new batches of U.S. and Canadian magazine data twice a year covering the six-months ending Dec. 31 and June 30. Magazine data is presented on a couple different reports and populated throughout AAM's powerful Periodical Analyzer tool. In this column, we share some tips on when you should use the Snapshot report, publisher's statements or the Periodical Analyzer.
Snapshot
AAM's Snapshot is a top-line report published before the release of most magazines' publisher's statements. It gives buyers a preliminary look at high-level data in a convenient Excel format. The data for all AAM magazine clients is presented in a single file, making it an easy to conduct industry analysis.
Snapshot is always accessible in the Media Intelligence Center, but it is most frequently used in the weeks after magazine data is filed but before the publisher's statement is released. All the data in the file is preliminary and subject to audit. Data can change between the Snapshot report and publisher's statements, so it's recommended that you only use Snapshot until the publisher's statement and Periodical Analyzer are updated.
Recommend for: Users who want all AAM magazine titles in one file and users who need data before publisher's statements are released.
Publisher's Statements
These PDF reports provide a comprehensive look at a magazine's print and digital distribution as well as issue-by-issue analysis, rate base and program explanations. The reports are designed by AAM, making them uniform across all titles and easy to reference. The data on the publisher's statement is subject to audit and the report does feature a section on circulation variance from previous audits. The PDF format makes the reports convenient to print but can be cumbersome for large scale analyses, making the Periodical Analyzer a more appropriate tool for in-depth analysis.
Recommend for: Users who want to review a magazine's top-line circulation or issue-by-issue data, users who want to print the report, users who are only analyzing a few titles.
Periodical Analyzer
The Periodical Analyzer is a robust tool that offers a full set of magazine circulation data for your analysis. Every data point collected and audited is available in the Analyzer, including all the information within the publisher's statement as well as additional geographic information. All AAM clients receive complimentary access to the Analyzer as part of AAM's Media Intelligence Center. The Analyzer is also a great way to review circulation for numerous titles, historical performance or to create custom reports with the data you value most. The Analyzer exports reports in a variety of formats including Excel and PDF.
Recommended for: Users who want geographical data, users who want to analyze large numbers of titles, users who want to create custom reports, users who want to access historical data for trending.
Access AAM's Media Intelligence Center now to see the latest data. If you would like to learn more about accessing and analyzing magazine circulation, I encourage you to check out our complimentary webinar sessions or schedule a customized training session by contacting Sandi Licking or at 224-366-6342.