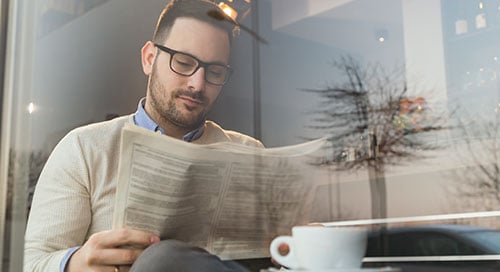 The news media simplification project is changing the data reporting schedule. Now, instead of reporting full data sets every quarter, U.S. news media will report ZIP code data for all four quarters and full data for the six-months ending in March and September. Here's how these changes impact U.S. news media data for the second and third quarters of 2020.
Q2 U.S. News Media Data
As part of the news media simplification initiative, AAM prioritized getting ZIP code data to the market quickly. For the second quarter of 2020, U.S. news media only reported ZIP code data. That data is now available in the Media Intelligence Center as part of the Analyzer tool and in the Brand View distribution maps. National news media also have an optional distribution map in Brand View.
You can learn more about Q2 ZIP code data and where to find it in 6 Things to Know About Q2 News Media ZIP Code Data.
Q3 U.S. News Media Data
For the September 2020 reporting period, U.S. news media will report a full set of data in a news media statement. Due to system updates, the filing deadline was extended to November 12. News media reports will populate the Media Intelligence Center throughout November and into December and will replace the quarterly data reports.
Some reporting categories will be condensed for the six-months ending September 2020. You can view a summary of changes on AAM's website.
If you have questions about the changes to U.S. news media reports or need help finding recent data, please contact Jenni Anderson at 224-366-6425.