Steve Mueller, President and CEO, NSA Media
Editor's note: Steve Mueller is a director on AAM's board and provides a buyer's perspective on the news media rule changes.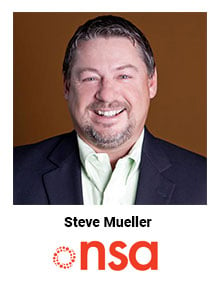 Media buyers and publishers are facing many of the same issues. We're all trying to serve our customers while doing more with less. AAM heard these challenges and stepped up by volunteering to look at their own processes and create efficiencies. The news media audit and reporting changes came during a perfect storm of all three groups looking for ways to optimize workflows while still getting buyers the accurate, timely data we need to do our jobs. And I think we were successful delivering on that initial goal by modernizing the audit, simplifying the rules and updating the reports.
One of the most impactful tasks was identifying outdated data that didn't reflect the current news media market like the 4% subscriber allowance, unique subscriber percentage and even the nuances between the qualified and verified circulation categories. Eliminating that data and saving publishers time is a win for all of us.
Preserving timely access to ZIP code data was absolutely necessary. That's our holy grail; that's how we make our plans and our buys. ZIP code data feeds our planning engine. Without it, we're forced to estimate and that has negative consequences for us and newspapers. Compromising and ensuring publishers continue to report prorated ZIP code information each quarter while reverting to twice-yearly publisher's statements for the more extensive data is a win for all us.
My team is focused on optimizing print distribution in media plans to drive the best results for our clients. One of the drivers behind this initiative was prioritizing what's important and reflective of our current market. The changes to nonpaid circulation auditing are a prime example and I'm 1000% supportive of anything that gets more nonpaid newspapers into AAM. These are valuable products with desirable audiences. As a local media expert, I need to understand who is receiving these products and it needs to be consistent from paper to paper. AAM's audits accomplishes that and I hope publishers find the requirements to be more manageable. Smart businesses take care of their clients by providing what they want, and we want audited information.
I've watched the evolution of the publisher/buyer relationship for the last 30 years and I think we're better partners than we were years ago. We've built a trust pattern over time and a lot of that credit goes to AAM. I will forever support AAM; it is the foundation of our business. They give us the confidence to prove to our clients that we based our decisions on the most credible source.
Learn more about the news media simplification initiative by visiting our resources hub.