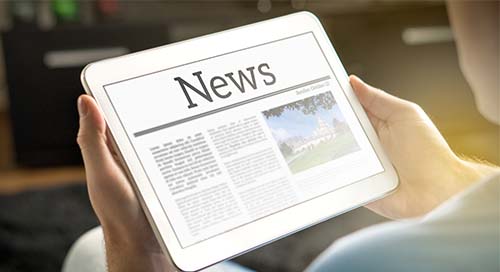 With misinformation on the rise, it can be hard to separate fact from fiction. Not only does the spread of false information hurt the public and democracy, but it also harms legitimate media outlets that are forced to compete with lesser quality websites for readers' attention and advertisers' budgets.
Reporters Without Borders (RSF), a global organization dedicated to advocating for the right to free and reliable information, decided to act on these challenges. The resulting collaboration between more than 130 media experts and organizations led to the creation of the Journalism Trust Initiative (JTI), a process to certify media outlets for their adherence to industry standards for the development of ethical journalism.
Here we look at five ways JTI elevates journalism and helps advertisers and consumers find trusted media outlets.
1. Differentiates Quality Media.
Misinformation and disinformation have become lucrative global industries. According to one study, ad tech companies spend about $235 million annually by running ads on sites that publish misinformation. Such practices harm legitimate media outlets that must compete with lesser quality websites for revenue, audience share and visibility in a crowded marketplace. The JTI Standard gives quality journalism a competitive edge by providing a way for media outlets to be recognized for their commitment to transparency, journalistic ethics and adhering to industry standards.
2. Provides Strength in Numbers.
JTI is a global program that is growing quickly with 450 media outlets from 70 countries in formats such as print, digital, radio and TV. As JTI's roster grows, advertisers, consumers and governments can recognize JTI-certified outlets as providing high-quality content certified by a third party.
3. Gives Valuable Insights for Media Outlets.
As part of the JTI certification process, media outlets are asked to perform three steps: complete a self-assessment, publish the self-assessment results via a public Transparency Report and participate in a third-party audit to verify the report. Participating in the process provides valuable insights for media outlets to understand how they compare to industry standards, which can lead to changes and editorial process improvements.
4. Provides Tools to Help Media Outlets Stand Out.
The JTI Mark is a symbol of transparency, quality and adherence to industry standards for journalistic ethics. Media outlets can promote their certification by displaying the JTI Mark on house ads, marketing materials, web pages, media kits and more.
5. Offers Benefits for All Sides of the Industry.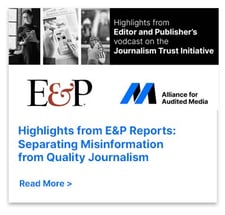 The JTI Standard provides benefits for all sides of the media industry:
Media outlets can use the certification to stand out from sites that spread misinformation.
Advertisers can partner with certified media outlets and know that they are investing in legitimate media providers.
The public can gain a better understanding of what media outlets are providing trusted content.
Governments can allocate funds to those media outlets that have been certified as providing greater transparency and ethical journalism.
To learn more, visit JTI's website or contact jti@rsf.org.