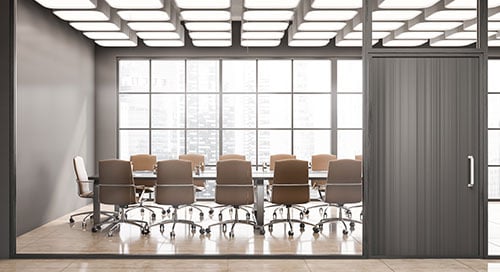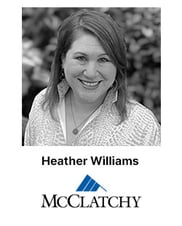 During AAM's recent annual business meeting, the results of the director elections were announced including the election of a new director representing U.S. news media.
Heather Williams, The McClatchy Company
Heather Williams joined McClatchy in 2005 and has held several audience and marketing leadership positions throughout her 16-year career at the company. She currently serves as McClatchy's director of market support and retail fulfillment where she works with 28 markets overseeing single-copy operations, market support, and specialized consumer revenue projects. She's previously held responsibilities for audience contract and compliance, digital and print acquisition, and audience systems.
2022 Board Officers and Re-Elections
The following individuals were re-elected to the AAM board and will serve two-year terms:
Advertisers
U.S. Advertising Agencies
David P. Murphy, Novus Media, Inc.
Brenda White, Starcom Worldwide
Canadian Advertising Agencies
Edward W. Boyd, Current International, Inc.
Magazine Media
U.S. News Media
Lori Catron, Gannett
Gregg Fernandes, Washington Post
Canadian News Media
Craig Barnard, Postmedia
Phillip Crawley, The Globe and Mail


The following individuals were also elected officers of the board:
2022 AAM Board of Directors Officers
Chairman: Chris Black, Publicis Groupe
Vice Chair: Brenda White, Starcom Worldwide; Jerry Hill, Gannett; Phillip Crawley, The Globe and Mail; and Cheryl Sone, Ulta Beauty
Secretary: Steve Mueller, NSA Media
Treasurer: Rosheen O'Donovan, American City Business Journals
Visit AAM's website for a full list of directors
Learn more about AAM's annual business meeting by reading the recap.