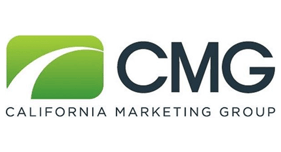 We are pleased to announce that the California Marketing Group (CMG), a leading telemarketing services provider, has achieved accreditation to become a BPA Certified Partner, a program developed to recognize organizations committed to excellence and maximizing efficiency for publishers participating in BPA audits.
Upon notice of certification, John Mabie, CEO, said, "CMG is excited to announce we have earned the BPA Certified Partner seal. The BPA certification assures our clients that the subscription data we provide meets BPA's rigorous qualification standards." Mr. Mabie is a charter member of BPA's Teleservices Committee.
The BPA Certified Partner Program helps industry partners dedicated to improving quality, strengthening confidence and streamlining the audit process, which saves time and resources for their publisher clients.
"We applaud CMG on achieving the Certified Partner Seal," said Rich Murphy, president of the Alliance for Audited Media. "CMG's investment in the Certified Partner Program will pay dividends for CMG, their clients, and the publishing industry."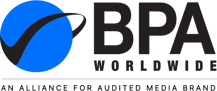 As part of the certification process, BPA reviewed CMG's policies, processes, technologies, and controls for conformance to BPA Worldwide's standards for audience qualification. The examination included reviews of data acquisition, data maintenance, record access, data retrieval, data archiving, data removal, internal and external reporting, quality control and administrative functions. All were found to be within the established standards for certification.
Organizations serving the media industry, including subscription management services, data, email, and teleservice companies can apply to become a BPA Certified Partner. Once a partner successfully completes the BPA review and obtains the BPA Certified Seal, BPA will accept audited data directly from the partner to make the audit process more efficient for their publisher clients.
To learn more about the BPA Certified Partner Program and to apply, contact Richard Murphy at rmurphy@bpaww.com or 203-447-2804.